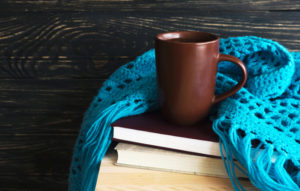 By Kayla Hancock –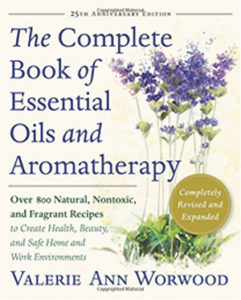 The Complete Book of Essential Oils and Aromatherapy, Revised and Expanded: Over 800 Natural, Nontoxic, and Fragrant Recipes to Create Health, Beauty, and Safe Home and Work Environments by Valerie Ann Worwood (New World Library, $26.95, Paperback)
In this book, Valerie Ann Worwood provides tools to address a variety of health issues including specific advice for children, seniors, men, women, dancers, cooks, animal lovers, and athletes. Included are over 800 simple recipes for essential oil treatments.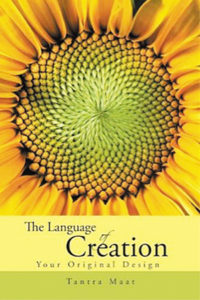 The Language of Creation: Your Original Design by Tantra Maat (iUniverse, $13.95, Paperback)
Once again, we are awakening into the language of creation. As a collective, what we are experiencing cannot be understood by old systems of thinking, and we are starting to remember that we are an integral part of life. This process is demanding new perceptions, our bodies are reconfiguring, and our physical and non-physical systems are rebooting to our Original Design. Tantra Maat created this book as a guide to navigating your path to your Original Design. Included are template-writing exercises meant to rearrange your neural pathways to help you manifest the miraculous life you were meant to live.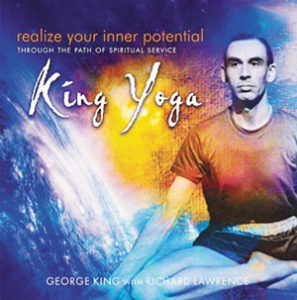 Realize Your Inner Potential: Through the Path of Spiritual Service – King Yoga by George King and Richard Lawrence (Aetherius Society, $12.95, Paperback)
This book is full of practices that help one to enhance his/her psychic abilities, cultivate realization and lasting peace, and awaken kundalini energy. Dr. George King and Richard Lawrence provide easy to follow guidance on yoga breathing techniques, prayer, and mantra yoga to help readers enhance their healing powers. After all, service is the key to enlightenment in the New Age.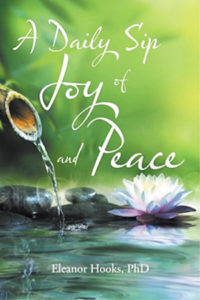 A Daily Sip of Joy and Peace by Eleanor Hooks (BalboaPress, $28.99, Paperback)
This beautiful collection of essays reminds us that joy and peace are always present in our lives if we look for it. Eleanor Hooks guides readers to explore the importance of compassion and appreciation of all living things. She also explains what it means to work with integrity, and teaches readers how to honor their creativity. Hooks helps readers see that nothing is ever lacking in their lives.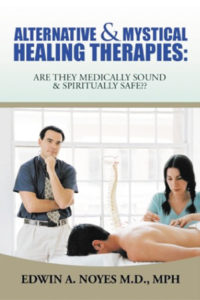 Alternative & Mystical Healing Therapies: Are They Medically Sound & Spiritually Safe? By Edwin A. Noyes (XLIBRIS, $19.99, Paperback)
This book analyzes today's various healing methods that are popular in the New Age holistic health movement. Dr. Edwin Noyes approaches the subject from a Christian perspective, explaining that some of these practices can actually be spiritually dangerous. He also provides helpful insights about the traps of the paranormal.
Blooming into Mindfulness: How the Universe Used a Garden, Cancer, and Carpools to Teach Me that Calm Is the New Happy by Martha Brettschneider (Damselwings Press, $14.95, Paperback)
The world we live in is one in which we are constantly feeling or fighting the desire to want the next best thing. In this book, Martha Brettschneider tackles this struggle head-on through sharing her own transformation using authenticity and raw humor. Also provided are tips to help quiet the mind, boost positive energy levels, and embrace your life's purpose.
---
Kayla Hancock is 22 years old, and is humbled to be able to work for Conscious Community Magazine. She is a certified Deeksha blessing giver and Reiki practitioner. She loves to write, and is interested in astrology, holistic health, and dream work.
Please follow and like us: