By Kayla Hancock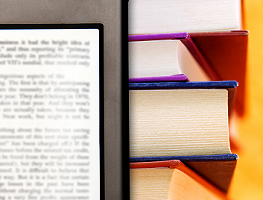 Joy on Demand: The Art of Discovering the Happiness Within, by Chade-Meng Tan (HarperOne, $26.99, Hardcover)
In this book, Chade-Meng Tan shows readers how to unlock the innate happiness that we each hold within us. Tan tells readers how to upgrade their happiness set point to achieve a state of contentment, and also explains how anyone anywhere in the world can use mindfulness to tap into this infinite potential for joy.
Soul Breathing: Spiritual Light and the Art of Self-Mastery, by Carrie L'Esperance (Bear & Company, $20.00, Paperback)
What we are currently experiencing on Earth is a critical threshold unlike any other. The evolvement of the human race depends upon our ability to raise the consciousness of humanity as a collective. In this book, Carrie L'Esperance explores the interference that technology has on developing our natural and spiritual powers as well as how it affects our physical health by suppressing our immune systems. She gives readers some exercises to help them become more spiritually aligned, and to clear any energy blocks that may be present due to our toxic environments.
Zecharia Sitchin and the Extraterrestrial Origins of Humanity, by M.J. Evans, Ph.d. (Bear & Company, $18.00, Paperback)
In this book, M.J. Evans provides an in-depth analysis of Zecharia Sitchin's revelations about the Annunaki, including why they arrived on Earth. She also examines Sitchin's findings about the Nefilim, the leaders of the Annunaki, and how our human behaviors mimic those of our Annunaki creators.
Freedom of the Butterfly, by Beverly Peterson (AuthorHouse, $16.95, Paperback)
The second book in a series, Freedom of the Butterfly continues on further into the lives of its characters who are searching for the meaning of love. Bob, now trying to hold onto his failing marriage, blames everyone else for his problems. Mary, on the other hand, struggles to find any time for herself, while she makes time to help out everyone else in her life. Jeff and Dolly are supportive of their friends, and each wants more out of life, and love.
Bach Flower Essences and Chinese Medicine, by Pablo Noriega (Healing Arts Press, $19.95, Paperback)
Pablo Noriega teaches readers how to use flower essences to treat various disorders, including emotional, physical, and spiritual conditions. Noriega explains how to customize each client's flower essence using their complaints, conditions, and flower-type personality traits. Also provided are in-depth profiles of each of the 38 original Bach flower remedies, an introduction to Chinese Medicine, and a thorough explanation of the relationships between mental and physical disorders, according to ancient Chinese Medicine.
The Art and Business of Teaching Yoga: The Yoga Professional's Guide to a Fulfilling Career, by Amy Ippoliti and Taro Smith, Ph.D. (New World Library, $16.95, Paperback)
It's quite obvious that with the increasing popularity of yoga, more people are deciding to become yoga teachers. The problem is that their training often fails to address the business portion of making it a career, often leaving the individual unable to accomplish their entrepreneurship goals. This book teaches readers how to: optimize their own practice, build a loyal student base, create a unique brand identity, effectively use social media, and create a marketing plan.
Kayla Hancock is 22 years old, and is humbled to be able to work for Conscious Community Magazine. She is a certified Deeksha blessing giver and Reiki practitioner. She loves to write, and is interested in astrology, holistic health, and dreamwork.
Please follow and like us: