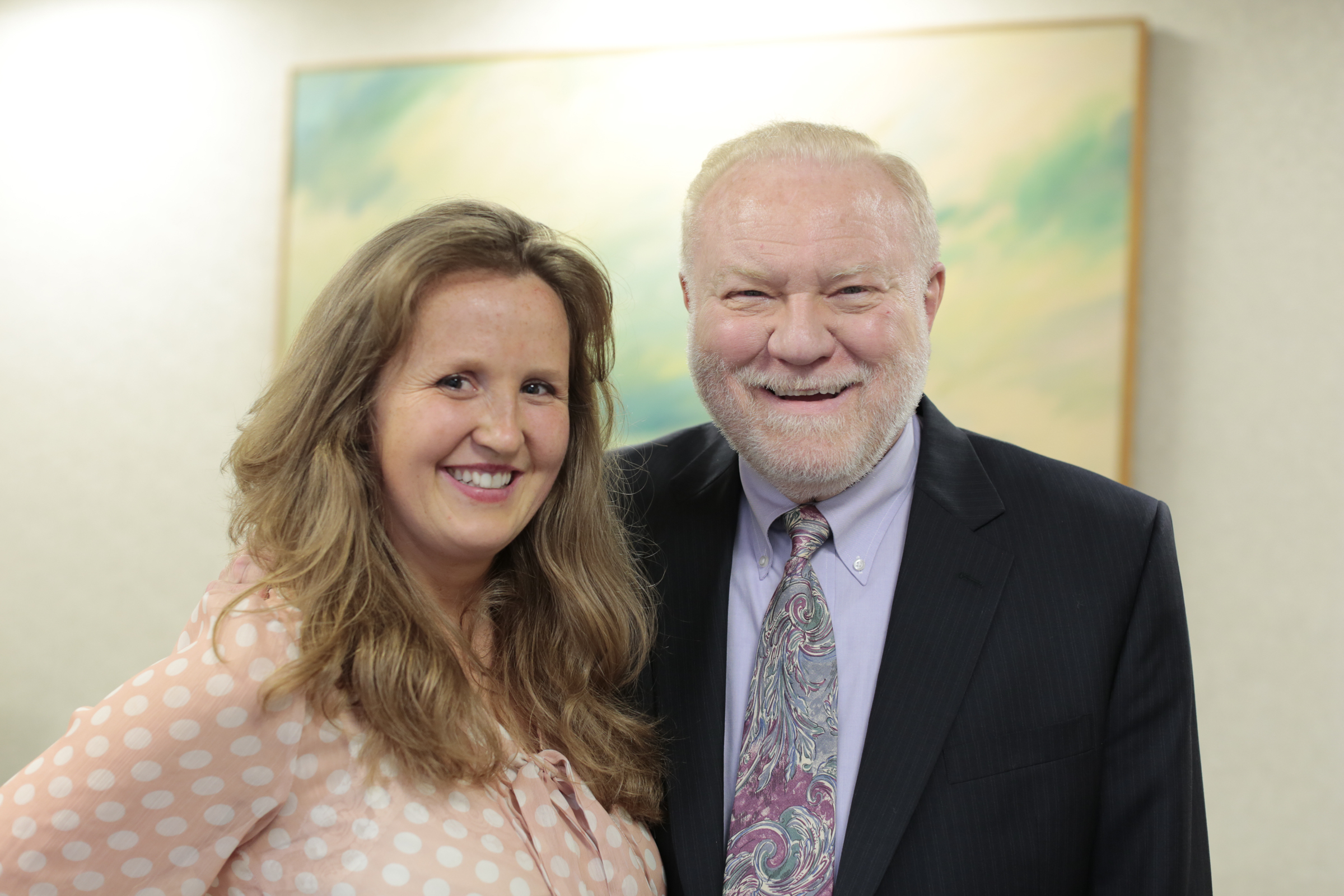 Welcome, beloved Conscious Community! I am glad that you are joining me this month, as this is a special memorial issue in honor of the late publisher of Conscious Community Magazine, Walter Perschke. Walter passed away quietly and peacefully with his family by his side on Friday, May 20th. Within the following pages are several articles honoring Walter, focusing on his life, and highlighting the influence he had on those who were blessed to be a part of his life. The memorial articles are written from the perspectives of his daughter, friends and meditation students, and a business partner and fellow teacher. Several of our regular articles and columns are included as well.
I would like to take a moment to introduce myself. My name is Kasia Szumal, and I was the Circulation Manager (among many other jobs!) for Conscious Community Magazine (and The Monthly Aspectarian). I have known Walter for over nine years. During that time I have had the pleasure and privilege of working closely with him on many extraordinary projects. We met at The Spiritual Learning Center, where he offered a plethora of spiritual growth initiatives; among them showcasing the latest spiritual movies, and leading thought-provoking classes in dream analysis, metaphysics, and my favorite, business and spirituality.
I came to his screening and discussion of the movie "The Shift" (Originally called From Ambition to Meaning) by the late Wayne Dyer. That night we spoke non-stop for three hours! We spoke of our life experiences, and got to know each other. The connection was instant, and while I was not consciously aware of it at the time, Walter was "interviewing" me for a lifetime position working alongside him.
We had a wonderful time together – meeting new students, offering various classes, going to conferences, or making future plans. Fast-forward to the year 2012. The time was ripe for Walter to expand his spiritually-based entrepreneurial horizons, and The Monthly Aspectarian Magazine was for sale. I vividly remember the day he purchased it like it was yesterday. He was so thrilled to be overseeing the oldest metaphysical magazine in the United States. At that time, my life was pretty comfortable. I was still working at Spiritual Learning Center, and studying business management in college. That all soon changed the day I asked him who would manage the magazine. Much to my shock, his response was "YOU!" I said yes, and from that day forward, I worked closely with him on a myriad of projects, most of which evolved around The Spiritual Learning Center, and The Monthly Aspectarian Magazine, soon to become Conscious Community Magazine. We organized the Conscious Connection Conferences, Faeries and Knights Conference, and Serendipity Festival. Walter kept me on my feet, constantly being stretched and challenged.
I enjoyed working with him because he totally accepted me, and placed complete trust in me to run the two of his most prized businesses. He showed me firsthand how to dream big for the community, the world, and myself.
Walter's last will stated that I was to take over the role of publisher of Conscious Community Magazine. I am honored and grateful for this opportunity. I will do my best to serve this precious community, as it is my heartfelt mission to take this magazine to the next level of consciousness. If you would like to assist me in continuing to support this legacy that was nearest and dearest to his heart, please provide your donations to the magazine by clicking on www.ConsciousCommunityMagazine.com. You can also send checks or money orders to: Conscious Community Magazine, 47 W Polk Street, Suite 153, Chicago, IL 60605.
Thank you for all of your support, fellowship, and continuous commitment to evolving the world one member (of the community) at a time.
And finally, thank you, Walter, for the privilege of being your angel, and standing by your side on the magical and miraculous spiritual journey you had embarked upon!
The Best,
Kasia Szumal
Please follow and like us: