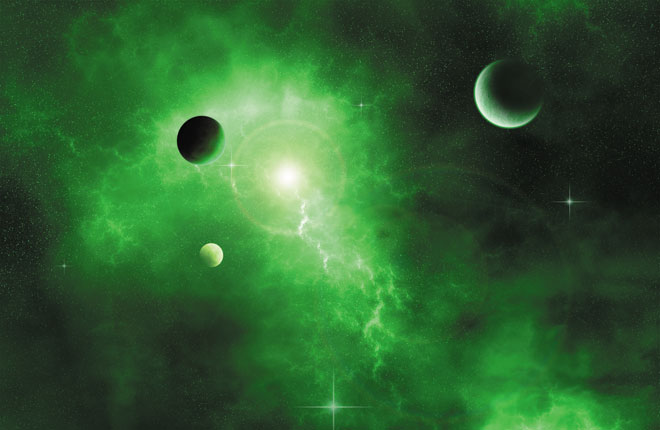 By Kaye Berjot –
March Overview
March 2017 holds the key to accomplishing change through inspiration. The Spring Equinox on the 20th shows us where we need to invest and asks us to reaffirm our commitments. Retrograde Jupiter and Venus gifts us with the ability to revisit and regroup, while Saturn stabilizes these energies using wisdom and guidance. Throughout the month, there is a T-Square, when Jupiter, Saturn, and Uranus constrain the energies, in order to ensure that we move past self-imposed barriers. The Full Moon in Virgo towards the middle of the month demands that you untie the knots of your life, so that energy can flow freely, while the New Moon gives you the intuitive spark to be your own champion. Overall, March wants you to march forward, and to spring into action.
**Please see the end of the month for information about the Moon Void of Course (VoC)**
Wednesday, March 1
Looks like all hands are on deck in Aries and Libra. Mars, Uranus, the Moon, Venus, and retrograde Jupiter all have something to say to the establishment. This means that Pluto in Capricorn is getting an earful. Yes, change is supposed to occur. This is what Pluto promised. With that said, Saturn, the planet of "hold your horses," and the natural ruler of Capricorn, is teaming up with the planets in Libra and Aries to show us exactly how to utilize "Karma Karma Karma Karma Karma Chameleon" as an advantage. Moon VoC 8:19 PM until tomorrow.
Thursday, March 2
As the Moon exits Aries and enters Taurus, it makes a tighter angle to Saturn. This means that it's taking knowledge and planting seeds. Today is the day that we hear all voices, not as one chorus singing in unison; we hear them as uniquely distinct voices that all have a role to play. Moon VoC ends 1:43 AM in Taurus.
Friday, March 3
As the Moon breaks away from the pack, it makes a positive aspect to Pluto in Capricorn as well as Neptune, the Sun, and the Moon in Pisces. With this Moon transit comes messages from Saturn in Sagittarius. This could have the collective questioning the illusion. Moon VoC 9:21 AM until tomorrow morning.
Saturday, March 4
Today is interesting, as Saturn and Pluto have a serious conversation with retrograde Jupiter. The illusion seems to be falling apart. What is being uncovered is the truth, and those are the components that Libra (the sign of us), and Aries (the sign of me), are working with today. Venus Retrograde. Moon VoC ends 4:06 AM in Gemini.
Sunday, March 5
The Moon makes a positive aspect to a newly retrograde Venus. For whatever reason, what you want to see come to fruition, and what has been agreed upon are in conflict. You're not willing to give up any more territory, so you could be retracing your steps to see where you made unnecessary concessions.
Monday, March 6
Today Neptune is the only planet that isn't involved in the conversation. It's as if all of the other planets had a secret meeting, and didn't invite him to the party. Back in 2016, the planet of illusion implored us to have faith. It seems as though we are reevaluating that answer. Moon VoC 2:22 AM until 6:55 AM.
Tuesday, March 7
As the Moon makes its way into its home sign of Cancer, there might be some explaining to do. Looks like Saturn's extended stay in Sagittarius provided it with enough knowledge to ask the question, "so now what?" As Mars breaks away from the pack, his motto is "let me at 'em, I've got this." The ruler of Aries "I" has the power of Libra's "us" as a friend. Ready, set, go.
Wednesday, March 8
Today could seem as though we're living on a prayer…we'll make it I swear. We could thank Bon Jovi, or we could thank the Moon, Mars, Uranus, Venus, and Jupiter, as they aim all of their energy towards Pluto, Mercury, and the Sun. Moon VoC 9:00 AM until 10:46 AM in Leo.
Thursday, March 9
Today Mercury comes into close proximity of Chiron, the wounded healer. Due to the square to Saturn, Mercury might not like what it hears.
Friday, March 10
There is a beautiful Kite flying high in the sky today. Uranus and Mars are leading the pack. Innovation and motivation are your guiding lights as you seek prosperity, growth, and stability. Moon VoC 11:06 AM until 4:08 AM.
Saturday, March 11
When the Moon snuggles up against the North Node in Virgo, expect a burst of knowledge. A little bit of knowledge goes a long way, as you figure out what works, and release what doesn't.
Sunday, March 12
There are a series of harsh angles in the sky today. With harsh angles come tough decisions. What seems to be unraveling in the unconscious mind is what will bring you emotional stability, as you strive to build a more fruitful life. Moon VoC 9:37 PM until tomorrow morning. Full Moon 9:53 AM in Virgo.
Monday, March 13
When your hidden pain points are activated, you can't help but to say ouch. Take a good look at the source of the pain, and heal it once and for all. Band-aids won't do the trick; Confront and release. Moon VoC ends 12:29 AM in Libra.
Tuesday, March 14
When you try to build a life on rocky planes you will inevitably get unstable bridges. If you remove the rocks, imagine what could happen. Yes, it will take effort, yet it will be well worth it.
Wednesday, March 15
As Venus retrogrades in Aries it continues to square Pluto, begging you to take a look at what may have caused you to go down different paths. This isn't being done for you to go back and undo something; it's only there to have you look at your actions from a different vantage point. Moon VoC 5:06 AM until 10:11 AM in Scorpio.
Thursday, March 16
As the Moon sits solidly in Scorpio it comes into contact with Neptune in Pisces. When water signs connect, they can carry you far. Enjoy the ride as you find yourself navigating rough waters in order to arrive at a more peaceful stream.
Friday, March 17
The Moon positively aspects Pluto, Neptune, the Sun, and Chiron today. Emotionally, you are at a different place. The energy is more hopeful, as you acknowledge any shortcomings, which may have impeded previous efforts towards progress. Moon VoC 4:57 PM until 10:00 PM in Sagittarius.
Saturday, March 18
Mercury and retrograde Venus meet up today to have a harmonious conversation with the Moon. As you look over the aspects of yourself that you find valuable, you will inevitably uncover new qualities that are worth nurturing once Venus goes direct.
Sunday, March 19
As the Moon makes its way through the celestial sky, it continues to speak with Mercury and Venus. Emotionally you are reviewing and reviving. What's great about this is that you are doing these things knowingly and willingly. Yes!
Monday, March 20
The Moon bumps up against Saturn today. This is a very stabilizing mood for you. It has a lot to do with knowing that anything could happen when you plant your feet on solid ground. That solid ground represents your commitment and investment in you. Dream big and dream loud! Moon VoC 5:38 AM until 10:32 AM in Capricorn. Spring Equinox 5:28 AM.
Tuesday, March 21
Although there are stressful aspects in the sky, this doesn't mean that you give up at the first sign of tension. No; you continue to dream the big dream. This energy is just there to see how committed you are. You are committed, right?
Wednesday, March 22
The beautiful aspect between Neptune and Mars is giving you confidence. You've got to keep moving, if you're going to plant the right seeds. It's the only way to get your rose garden. Moon VoC 8:20 AM until 9:29 PM in Aquarius.
Thursday, March 23
It's important to remember that you do not have all the answers. It's equally important to realize that you will never truly understand unless you try. So, give it a try, and continue to try until you succeed!
Friday, March 24
Venus backs into the Sun today, which could provide you with a moment of clarity. The square between the two to Saturn could make you feel slightly uncomfortable.
Saturday, March 25
Today Venus and the Sun are one. In order to realize your fullest potential, you must be unapologetically yourself. If you've forgotten who you are, and what your true internal values are, today just might be the day that you get a little reminder. Moon VoC 12:57 AM until 5:07 AM in Pisces.
Sunday, March 26
When you feel passionately about your ideals, it's enough to make you want to build things faster than humanly possible. Be mindful of that when you start out your day. Remember you're trying to build stability, and that takes movement, planning, and timing.
Monday, March 27
Do your best to remain calm. When you have high expectations of yourself, you tend to put unnecessary pressure onto the most important person in the equation…You! Moon VoC 5:20 AM until 9:11 PM. New Moon 9:57 PM in Aries.
Tuesday, March 28
The Moon, Venus, and the Sun team up for a conversation with Saturn, who is reinforcing the need for certainty. It's important to be wise in your convictions. Because of this, you place yourself in a position that allows you to be the primary mover and shaker in your story.
Wednesday, March 29
With five planets in Aries, the sign of "I am," Mars, is doing an incredible amount of work in the sign of "I have," Taurus. What you have is the belief that with positive application will come positive rewards. Moon VoC 7:08 AM until 10:48 AM in Taurus.
Thursday, March 30
There is always a delicate balance between what's good for you and what's good for others. It's a two-way street. You absolutely must take others' thoughts into perspective, and some might say that you have to meet people where they are. At the same time, it's important to note that they must also meet you where you are. Moon VoC 6:00 AM until tomorrow.
Friday, March 31
Emotionally, you're further ahead than you've ever thought possible. Your instincts have led you to the place that you're at now. As the Moon makes its way through Taurus, headed towards Gemini, your internal GPS will light up new navigation routes that were previously unexpressed. Moon VoC until 11:41 AM in Gemini.
The Moon Void of Course (VoC) is the time period from when the Moon makes its last aspect in one sign before moving into the next sign. The Moon is the fastest-moving planet, and transitions from one sign into the next every 1-3 days. What that means is that the Moon is constantly in motion, it's never retrograde, so it's inevitable that she will connect with "something," i.e. another planet or transit, until the moment that she doesn't. During the moments when she doesn't connect, we call it the Moon Void of Course. When these events occur, the best thing to do is to meditate, sit still, and listen to your higher guidance. Sitting still does not mean to physically sit still, although it can be beneficial.
Kaye Berjot is an Astrological Coach and Mentor who has studied astrology for over two decades. Her focus is Chiron, the wounded healer. Visit askkaye.com to read blog posts, request readings, consultations, and interviews.