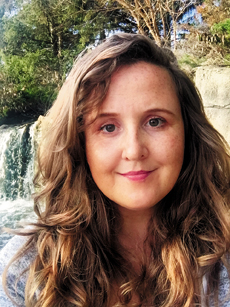 By Kasia Szumal –
Time really flies when you're having a good time!! We are already three months into 2017! Can you believe that?! For me, March is a month of change when nature is slowly waking up from winter and becomes alive again. Some of the trees next to my apartment have started blooming already! We are part of nature, and I feel that with the change of seasons we change as well. Days are longer, and we become more interactive with each other, and start doing some activities outdoors like walking, running or cycling.

I love this quote from Leo Tolstoy, "True life is lived when tiny changes occur."

As I mentioned in previous issues, Conscious Community Magazine is growing, not only with new staff, readers, and distributors, and also with some new writers! I'd like to introduce you to Marijosephe Pierre Bradford, who will write a column, Full Moon, about the Moon, its different phases, their various meanings and names. On March 27, we are having a New Moon that is about planning and seeding your intentions.

Also, we have a new yoga column, Living in Full Circle Harmony by Shanno Chada, who will help us understand the chakra system thru yoga, as well as use of essential oils.

As spring begins, likewise, the kickoff of festivals, expos, retreats, and celebrations starts! On March 4th & 5th we are having the Body Mind Spirit Expo in Northlake, IL. Conscious Community Magazine will be there with magazines, and books for sale. Our table number is 607. If you are going to this Expo, please stop by and say hello to me and our great Conscious Community staff. On March 11th, there is a Recharge: Spark your Body Mind & Spirit Expo in Woodstock, IL. Also, from March 17th-19th, there's a Women's Spring Equinox Chakra Retreat in Southeast Wisconsin, which I will be attending. For more information about all of the events, you can check our March Pulse Calendar, or go to our online Event Calendar at: www.ConsciousCommunityMagazine.com. I know that everyone can find interesting things to attend all month long!

I also want to let you know that there are many more articles on our website, that we cannot include in the print issue. Please enjoy reading them, and we LOVE feedback!

Remember to DREAM BIG for yourself, for our community, and for our planet!

The Best,
Kasia Szumal
Please follow and like us: