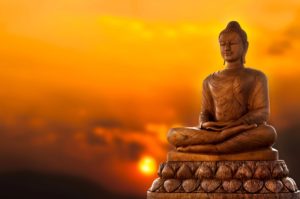 Interview By Eva Orlowska –
The Meditation Center of Chicago is dedicated to spreading world peace through inner peace. They hold weekly meditation classes guided by Thai monks. They welcome all who are interested in meditating. Their mission is to teach mindfulness practices to live a happier life.
Today, I have the pleasure to talk with Pranee Ruangmalai, who has been living and working at the Meditation Center of Chicago for seven years.
Eva: Good morning Pranee, why did you move to the United States?
Pranee: Good morning. I decided to come here because I wanted to share my meditation experience and Dharma to Westerners and also explore the western world. In Thailand, meditating comes from a Buddhist practice; and in America, it's not very common.
Eva: What is Dharma?
Pranee: The teachings of the Buddha – ultimate truth and the nature of reality.
Eva: Why did you choose Chicago?
Pranee: I chose Chicago because of its diversity. It's a big city with many opportunities. People are open to learning new things.
Eva: Did something fascinate you in Chicago, and in general, in the U.S.?
Pranee: When I first arrived in Chicago, the landscape and location were glorious. I saw a wonderful aerial view before the airplane landed, this huge city line along the shore of Lake Michigan. For sure, the architecture of buildings in downtown, nowhere in the U.S. can beat.
Eva: Was there anything difficult for you when you came to America?
Pranee: When I came here I was able to read, write and listen to English, but I had difficulty with speaking. It was hard for me three years ago when I had to guide people to meditate and run a meditation class. Luckily, I have local students and bilingual volunteers who were very helpful and supportive. They usually encouraged me in class. Then I realized that mental practice as meditation needed less speech, but more peace of mind for communication. Anyhow, in some situations, my smile helped me a lot.
Eva: Do all monks come from Thailand? Why did they move to Chicago?
Pranee: Yes. [The] monks who came here are willing to be here, sharing meditation and dharma with people.
Eva: I read your rules of the meditation temple, and I was wondering about one section, why can't you sing?
Pranee: At least, we can sing Dharma songs. The purpose of the rules is to live harmoniously with the renunciation of sensuality. Also, our monks can't have any relationship with women, so that's why we don't want to distract them.
Eva: How does a typical day for monks look like?
Pranee: Five to six a.m. is meditation and chanting. Seven to eight-thirty a.m. is breakfast and chores
. Eight-thirty to eleven a.m. is the maintenance of the monastery and religious services for the lay community. Eleven to twelve-thirty p.m. is lunch and chores. 
From one to five p.m., we study English and Dharma. Six to seven-thirty p.m. is chanting and meditation. After seven-thirty p.m. is personal time.
All monks adhere to the 227 precepts or monastic code of discipline; many of them concern his relations with others. Laymen and laywomen in the temple perform responsibilities quite similar to the monks, but they adhere to eight precepts instead of 227.
Eva: Eight precepts instead of 227, what do you mean by that?
Pranee: [The] eight precepts are the rules for the lay people [such] as me.
I undertake the precept to refrain from destroying living creatures.
I undertake the precept to refrain from taking that, which is not given.
I undertake the precept to refrain from sexual activity.
I undertake the precept to refrain from incorrect speech.
I undertake the precept to refrain from intoxicating drinks and drugs, which lead to carelessness.
I undertake the precept to refrain from eating at the forbidden time (i.e., afternoon.)
I undertake the precept to refrain from dancing, singing, wearing garlands, using perfumes, and beautifying the body with cosmetics.
I undertake the precept to refrain from lying on a high or luxurious sleeping place.
Eva: Monks don't go to typical jobs, where do they get money for food and pay bills?
Pranee: Lay people offer food daily for the monastery, and all income comes from donations.
Eva: What is the most important characteristic of your center?
Pranee: Our goal is to form a peaceful community through inner peace. Thus, our mission is to spread meditation to people of all cultures, backgrounds, ages and personalities. Our methods are simple, but it is important to explain it in a basic way that everyone can understand. So, we have Buddhist monks and experienced lay people to coach newbies.
Eva: Is there something that distinguishes your meditation center from others?
Pranee: The Meditation Center of Chicago provides Buddhist services and Dharma practices for Buddhists and offers free meditation classes for Non-Buddhists. We also provide Summer Youth Camps to promote mindfulness practice in a fun way for youth to boost their attention skills and cultivate self-discipline. Our specialty is providing a calm and peaceful space that is conducive to practicing meditation. We cultivate a community that shares generosity and kindness towards one another, which encourages us to strengthen the consistency of our practice week by week.
 Eva: Tell me something about your family.
Pranee: During childhood, I had lived with my parents and three siblings in [a] small town, Phichit, in [the] north of Thailand. Now, all of them still live in Thailand.
Eva: Did you start to do meditation because of your family?
Pranee: Yes, Thailand is a Buddhist country. Meditation is the main practice of Buddhists. Even though not all Buddhists meditate, our family does. We go to the temple every week since I was young until now.
Eva: What does your family think about the U.S.?
Pranee: They think [that] America is a big and powerful country in the world. At the beginning, they didn't want me to stay here longer than one year. My mother said [that] only one year was enough to explore [the] western world and get [a] different life experience.
Eva: Does something exist in the U.S. that you like, but does not exist in Thailand?
Pranee: Spring and Fall come with perfect weather that I like, but [they] don't have [that] in my country. Thailand has three divisions of [the] year, hot, very hot and hottest. One thing I want to happen in Thailand is democracy and elections. It has always existed in the U.S. since the Revolution, but we don't have [that] in Thailand now.
Eva: What do you miss about your country?
Pranee: Smiling faces of my Thai relatives and my master…
Eva: What do you like the most about your culture?
Pranee: Thai cultures are shaped by Buddhist principles; thus, people are quite friendly and kind. We are called [the] "land of a thousand smiles." Thais are respectful, self-controlled and humble.
Eva: Thank you, Pranee, for our conversation.
Pranee: Thank you
The Meditation Center of Chicago is located at 6224 W. Gunnison Street, Chicago IL 60630 5849 N. Nina Avenue, Chicago IL 60631. Visit http://dmcchicago.org and their Facebook page. 
Eva Orlowska
 studied psychology and worked as a clinical psychologist in Poland.
 Her passions are dancing salsa and zouk and studying different cultures.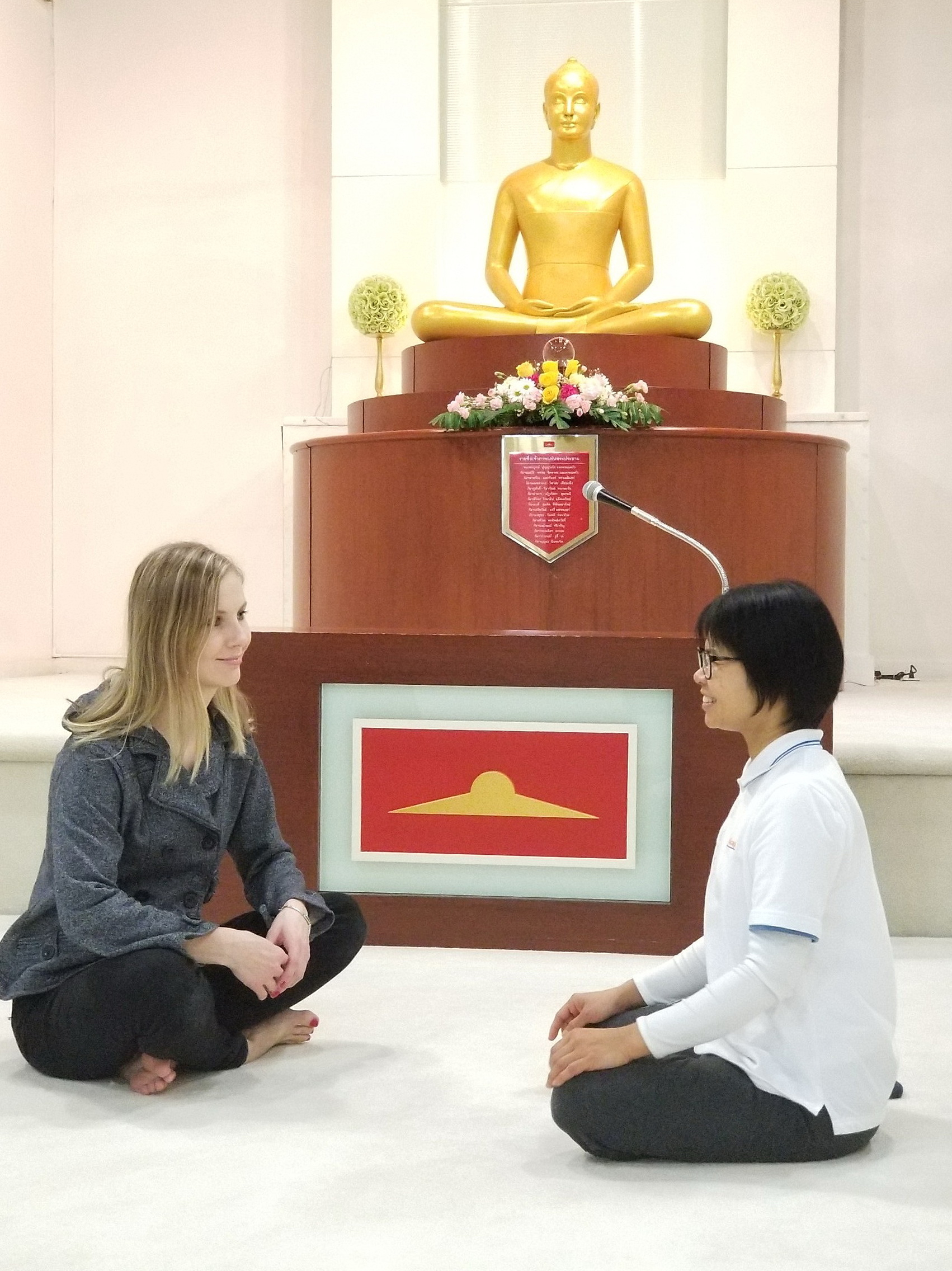 From left: Eva Orlowska with Pranee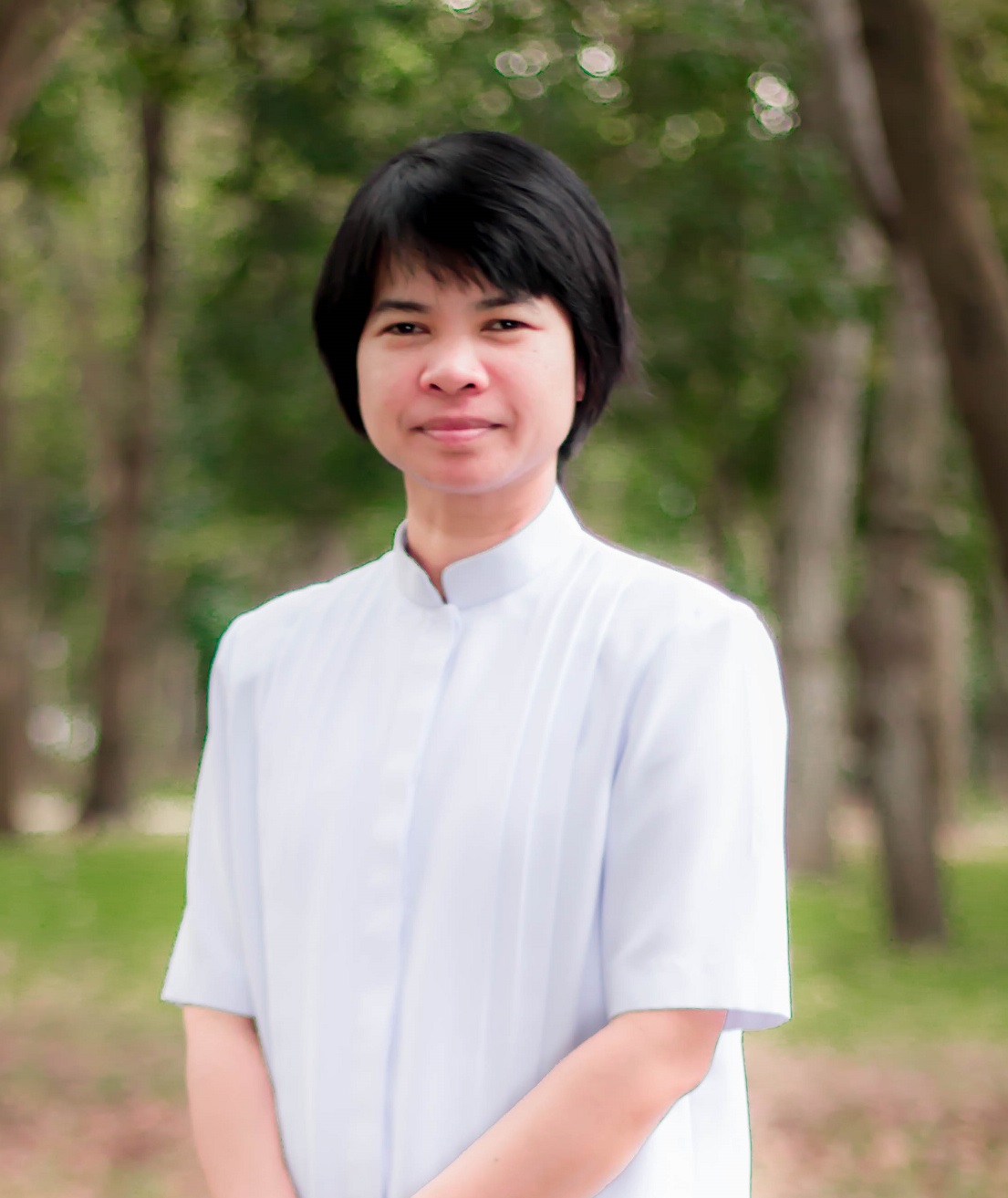 Pranee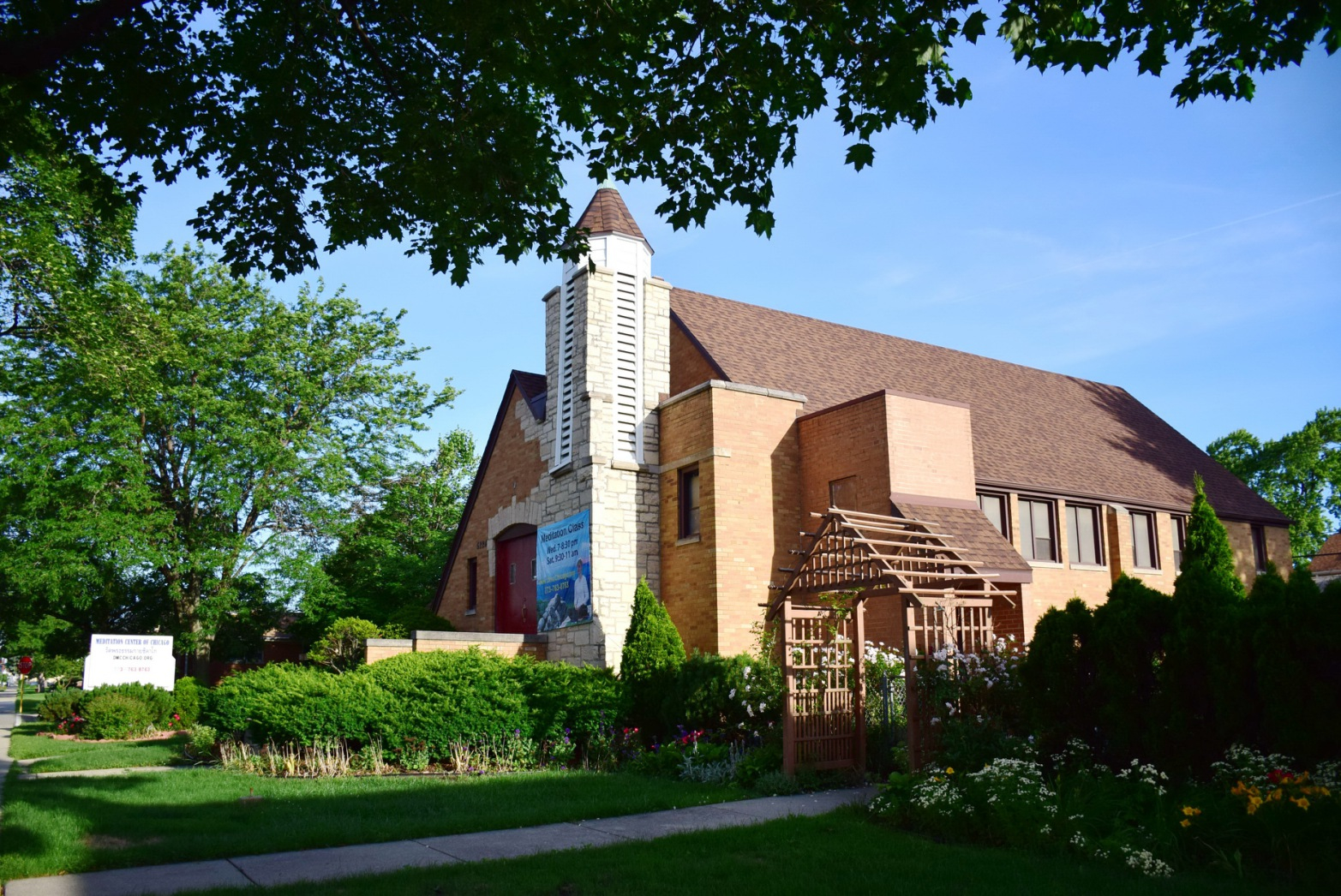 Meditation Center of Chicago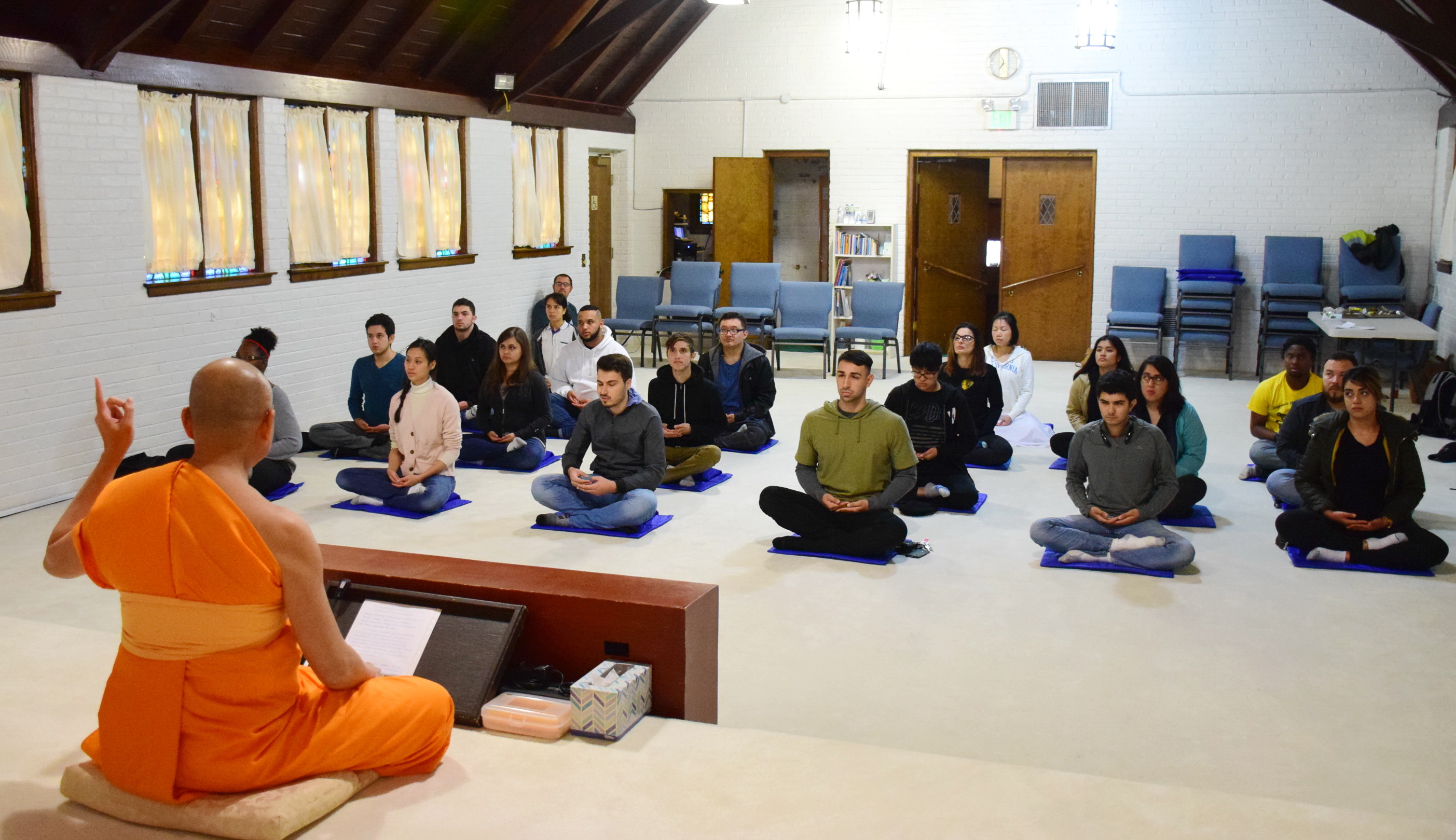 Meditative people
SaveSave
SaveSave
Please follow and like us: