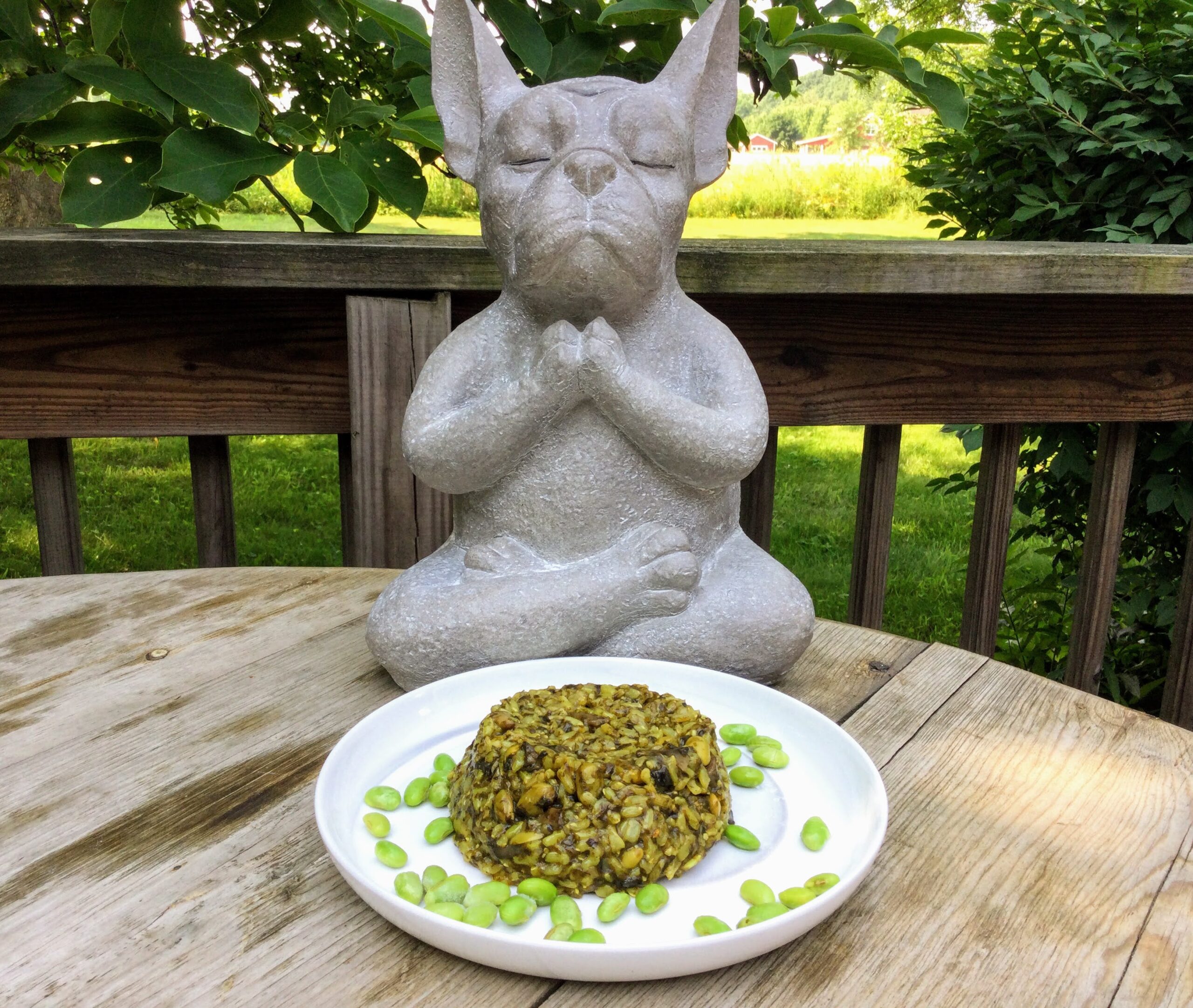 By Betsy Bruns
Have you ever heard of the song "Peaceful Easy Feeling" by the Eagles?  I had that feeling recently when eating green rice for breakfast while gazing at our French Bulldog Buddha statue. The bully Buddha is purposefully placed across from the kitchen table to remind me each day that peace starts on my plate.
Now you might not think that green rice belongs on the breakfast table, or any table, although it's truly a transformative dish. Whole grain rice is a breakfast staple of the macrobiotic diet, as are sea vegetables.
The macrobiotic way of eating was foreign to me before my health coach training in 2014, but after studying over 100 dietary theories, I explored many recipes and found macrobiotic meals appealing and satisfying. The basic principle is to eat lots of whole grains, sea vegetables, local seasonal fruits, veggies, and beans; all while limiting or avoiding processed foods, alcohol, caffeine, and refined sugars. There is also a spiritual aspect that encourages cultivating intuition, gratitude, humor, self-reflection, and respect for others. Could all of this could lead to more peaceful, easy feelings?  Seems to have done so for me, and it might for you too.
Green Rice 
This dish could be especially health-promoting if what I recently heard is true.
There is chatter these days about nano particles and the negative effects they may have on our health and immune system. These particles appear to be increasing in our environment and medical delivery systems. The "scoop" I received was that the combination of brown rice, sea vegetables (a great source of iodine), and sea salt is a powerful detoxifier of these nano particles. While there is no proof of this as far as I know, the potent healing ingredients in my green rice recipe have been proven to reduce the risk of cancer — and that is something to bring more peace of mind.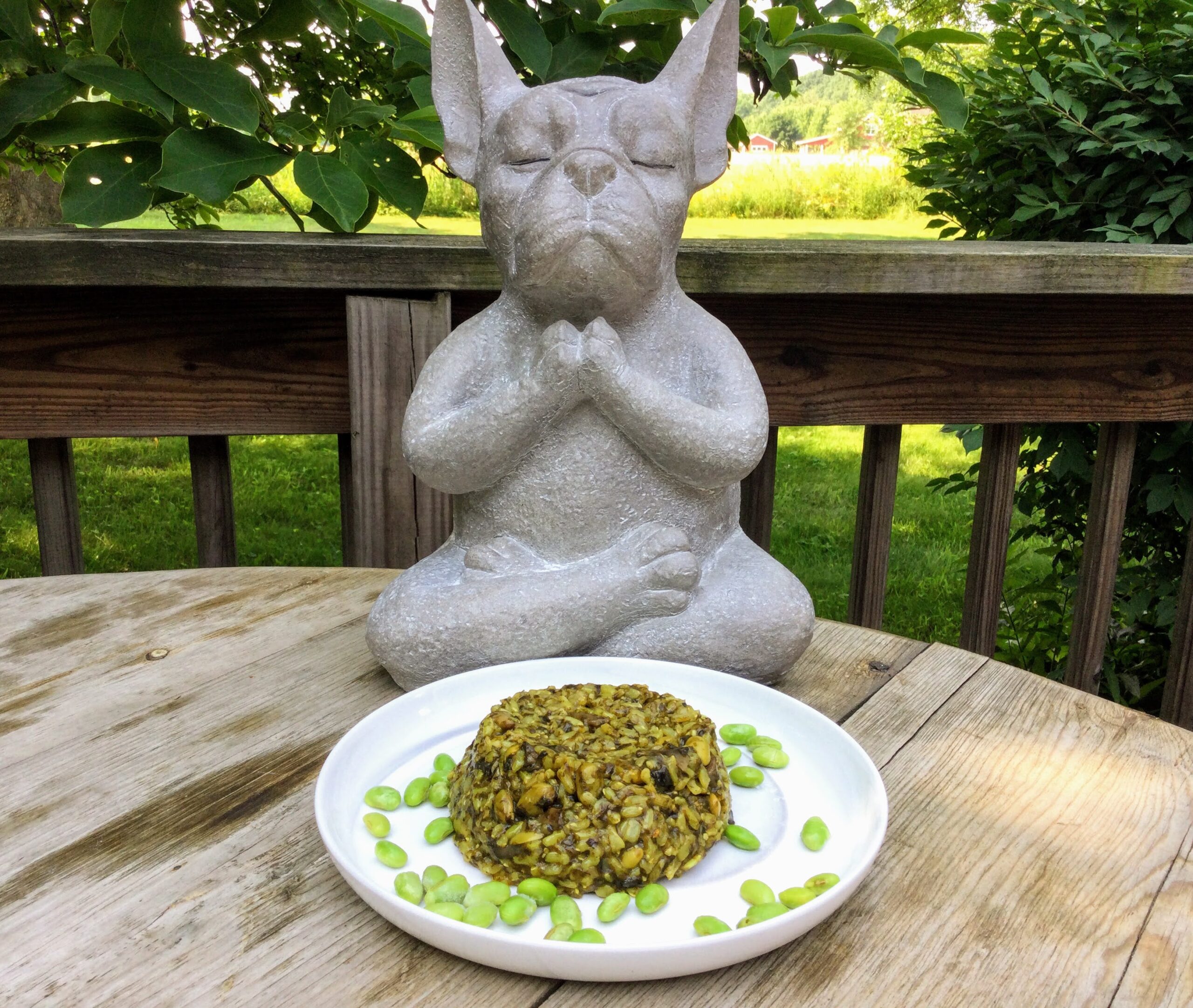 Ingredients
1 medium onion, chopped
4 cloves garlic, chopped, or 4 teaspoons minced garlic from a jar
2 large portabella mush caps, or 8-ounce package of mushroom of choice, chopped
2 cups brown rice, rinsed
8 cups water
1 package of Nori or two .35-ounce packages of seaweed torn into pieces
1 to 2 teaspoons sea salt
½ to 1 teaspoon turmeric
1 teaspoon black pepper
1 teaspoon Chinese 5 spice (optional)
1 cup edamame, fresh or frozen
Instructions
Add chopped onion into a six-quart (or larger) stock pot and dry sauté (meaning no oil) for three to four minutes. Add garlic and mushroom and sauté for another three to four minutes. Add remaining ingredients and bring to a boil, then cover and simmer on low to medium heat for 45 minutes or until rice is soft, stirring occasionally.
If using an Instant Pot, follow the method above and cook on manual setting for 25 minutes. This is my preferred method.
Once cooked, test and adjust sea salt and pepper to taste. When serving, a splash of liquid aminos or soy sauce and uncooked edamame gives extra punch and color.
Veesymac
It's vegan & cheesy!  How beautifully deceptive is this plant-based mac & cheese? Kids of all ages will have no idea it's good for them! The sauce is inspired by a popular online recipe that I've modified, making the gooey goodness healthier and less chalky tasting.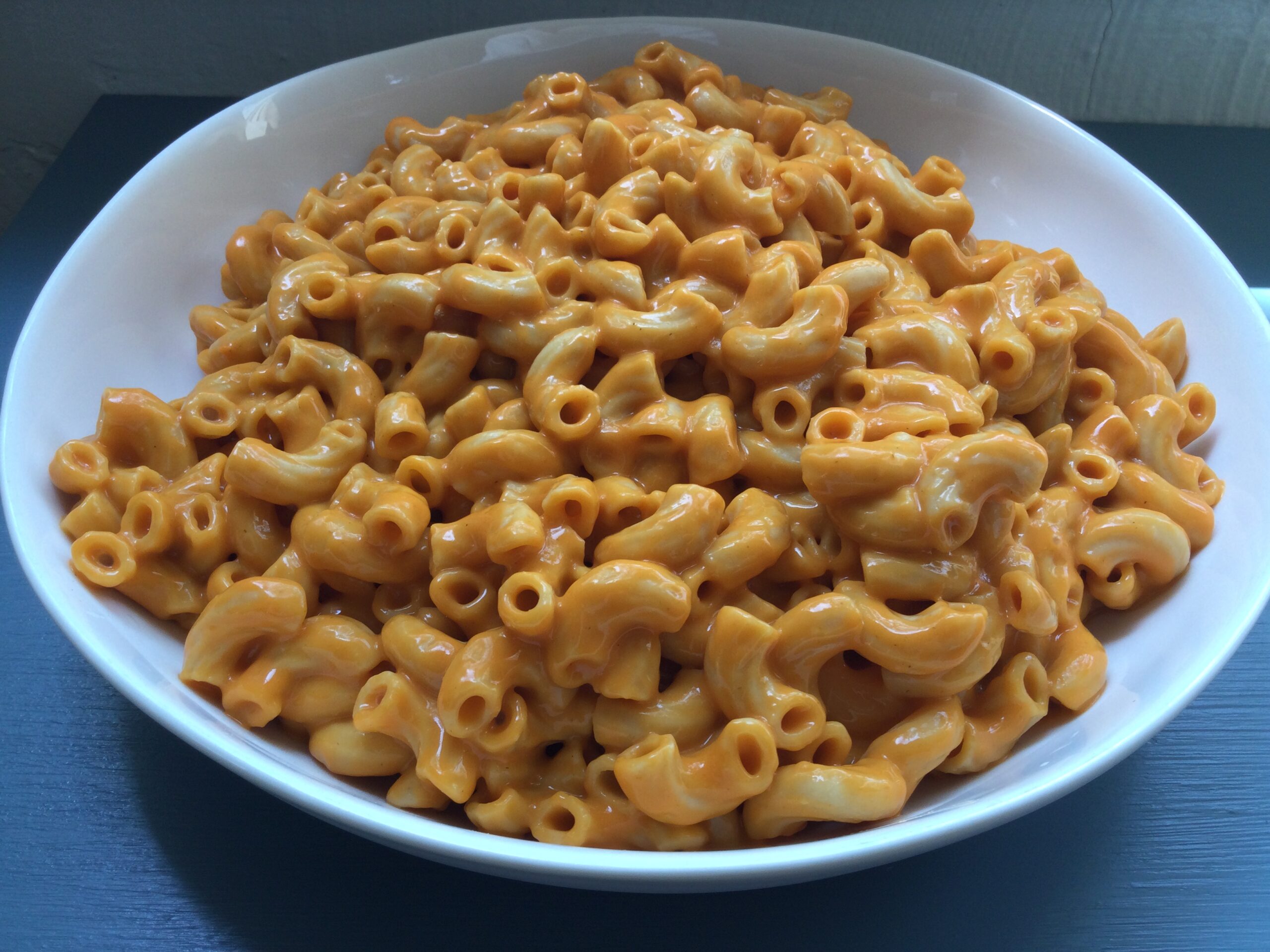 Ingredients
4 cups warm water
2 cups old fashioned oats
½ cup nutritional yeast
2 tablespoons arrowroot powder
2 tablespoons of garlic powder or minced garlic
2 teaspoons sea salt
½ teaspoon turmeric
½ teaspoon black pepper
¼ teaspoon liquid smoke, or ½ teaspoon smoked paprika
2 roasted fresh red peppers, or one 12-ounce jar of roasted peppers in water
1 pound box of macaroni pasta, cooked according to package instructions. I used Barilla whole grain elbows. It's a healthier pasta that has the texture of the less healthy version.  You could also choose a legume-based pasta, which I just adore!
Instructions
For the cheese sauce, add all ingredients except the pasta into a high-speed blender. Blend on high until the sauce thickens to a melted Velveeta consistency.  You will hear the motor of the blender moan a bit when the sauce is ready. This usually takes about 5 minutes.
If you don't have a high-speed blender, add all ingredients to mixer or standard blender and process until a smooth consistency is reached. Transfer to a saucepan and heat to a low boil. Reduce the heat and continue to stir until the sauce thickens.
Pour warm sauce over cooked pasta, mix thoroughly and enjoy. Depending on your preference of cheesiness, you may have extra cheese sauce.  Leftover veesy sauce makes great nachos. Just add in salsa and dip with your favorite veggie or chip!
Recipe and photo by Betsy Bruns
Betsy Bruns is a plant-based health coach and Emotional Freedom Technique (EFT) practitioner. When she isn't making healing food taste like comfort food or helping clients tap away stress and cravings with EFT, she's soaking up nature and dreaming of ways to make life more delicious for all beings. Visit www.Vegsetter.com.
Please follow and like us: