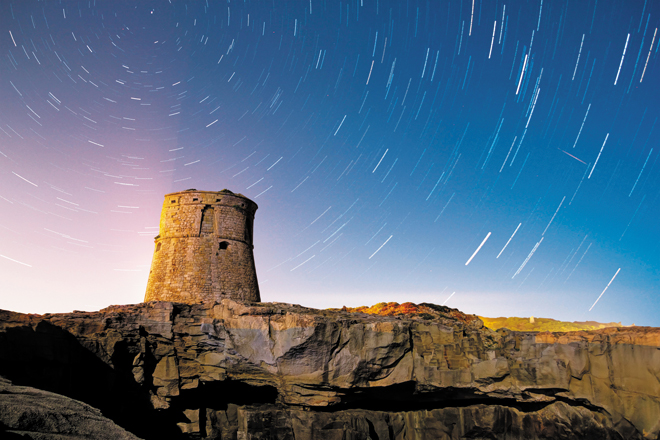 By Tara Aal –
Welcome to January 2018! I want to share my gratitude for the opportunity to join the Conscious Community Magazine family. I am honored to receive the baton from Kaye Berjot, to keep this journey going. Thank you all for keeping astrology alive and growing and for making room for the new.
Astrology is like a map of your personal wiring and energy. It also reminds you of your deepest desires and intentions for growth. It's an amazing tool to bring about awareness, raise consciousness, and increase empathy and compassion. Check your natal chart out at www.astro.com.
The Moon takes about 28 days to complete her orbit through the twelve signs, spending approximately two and a half days in each sign. When we say the Moon is void-of-course, (or VoC), it means the Moon makes no more major aspects to other planets until it leaves the sign it's in. We sometimes say the Moon is floating between signs during these times, and it creates a sense of timelessness. You can embrace these events by slowing down and tuning into your inner guidance. It's not the best time to start new things, but it's a perfect opportunity to make room for what's to come. If you want to know more, check out www.moontracks.com.
This month starts with a Full Moon in Cancer and closes with a Full Moon in Leo, with a New Moon in Capricorn in between. Uranus goes direct, encouraging us to move forward with innovation, progression, and liberation to free ourselves from old, outdated patterns and positions that no longer serve us. We will experience the first of three exact Jupiter sextile Pluto aspects. We can all be excited about new possibilities for increased power, personal and spiritual growth, and success through positive change over the next nine months.
Monday, January 1
Celebrate your accomplishments under the Full Cancer Moon tonight. Full moons bring illumination and awareness. In Cancer, you might find your emotions and reactions heightened. Pay attention to how you feel without attaching too much story to it – let your feelings help you tap into what you truly need to feel supported. Gemini Moon VoC until 2:10 AM when the Moon enters Cancer.
Tuesday, January 2
Uranus stations direct. With the Sun in Capricorn and Moon in Cancer, safety and security can drive the show, but Uranus always wants to push us further, to unfetter us. It's a good day to visualize how you might show up in life more aligned with your true nature. How do you long to set yourself free? How can you start implementing that change with care and responsibility? Cancer Moon VoC begins 4:46 PM until tomorrow.
Wednesday, January 3
Leo loves the stage … well, when it's not hiding in fear of embarrassment. Early this morning, Moon moved into the sign of the Lion. Wherever you find Leo in your chart, you need to creatively express yourself. Leo is ruled by the Sun and associated with the heart. The Leo in each of us wants to shine in its own natural way, and it wants to be seen! Some say love is the ultimate creative expression. With what and with whom are you in love? How do you show it? What makes your heart sing? Cancer Moon VoC ends 1:22 AM when the Moon enters Leo.
Thursday, January 4
With Sun, Venus, Pluto, and Saturn in Capricorn and Jupiter and Mars in Scorpio, the desire to have and maintain control may be strong. The need for power and achievement looms over our heads, and if you're not feeling successful or empowered, you could trip yourself up with attempts to prove something to yourself or others. Take the time to define what success and power really mean to you and set some new goals. Leo Moon VoC begins 5:10 PM until tomorrow.
Friday, January 5
The Moon in Virgo can manifest as an obsession with cleaning and organizing. You may find yourself tackling mundane duties. Virgo can be like a raw nerve ending, touchy when it comes to criticism or anything arousing the feeling of not getting things just right. With Moon trine Saturn today, take advantage of the drive to get things done, especially those boring tasks you may have put off, and don't take anything too seriously … it will pass. Leo Moon VoC ends 2:12 AM when the Moon enters Virgo.
Saturday, January 6
Mars, representing our drive to assert ourselves, is conjunct Jupiter. Jupiter expands anything it touches, and with the Warrior, don't be surprised if the needs to dominate, combat and individuate make themselves known. In the sign of Scorpio, harness this energy to transform your ability to act on your own behalf and pursue your authentic desire in healthy, healing ways. Virgo Moon VoC begins 8:50 PM until tomorrow.
Sunday, January 7
Today Moon moves into Libra, the sign of the peacemaker. With a great deal of intense energy at play right now, remember the beauty of grace and ease. Invoke the energy of the Libran moon to infuse yourself with newfound harmony and balance, and the ability to cooperate, and truly share with others. Virgo Moon VoC ends 6:14 AM when the Moon enters Libra.
Monday, January 8
With Moon in Libra square Sun and Venus in Capricorn, you may feel some tension between impulses to not rock the boat, and the need for respect. Sun-Venus in Capricorn makes demands, sets limits, and has high expectations for relationships. Moon in Libra wants to play nice and not risk losing partnerships. Remember that giving up too much of yourself is never compromise or harmony – it's sacrifice.
Tuesday, January 9
Moon-Uranus opposition can be unsettling – like feeling something is afoot without any idea what's coming. Moon wants to feel emotionally connected and protected. Uranus is not concerned with feelings; it is liberation from the known. Moon represents what we know (in memory, bones, blood). Sometimes our fear of losing security prevents optimal growth. Be brave, and utilize this energy to unlock yourself from habits and patterns that have grown stagnant. Libra Moon VoC begins 10:12 AM until 2:05 PM when the Moon enters Scorpio.
Wednesday, January 10
Late tonight Mercury enters Capricorn and will conjunct Saturn. It's time to make use of new insights and awareness you received while Mercury was in Sagittarius. Capricorn and its ruler, Saturn, are not satisfied with expanded consciousness and big ideas in their own right. Give your aspirations and ideas legs and stability, and set goals you can practically achieve.
Thursday, January 11
Moon in Scorpio is already intense, and today, it cozies up with Mars and Jupiter. If you have any desire to go deeper into your own psychological depths, to discover what you've been keeping in the dark, this is your day. Scorpio wants to get into the guts. With the energy of Mars, confidence, and truth-seeking of Jupiter, and Moon's emotional longing to feel and transform in Scorpio, you may find yourself ready to enter the mystery. Scorpio Moon VoC begins 8:53 AM until tomorrow.
Friday, January 12
The Sagittarian Moon elevates and brings needed optimism. While the Archer does take her truth-seeking seriously, she loves to have fun and adventure. Try something new today – choosing to be in the unknown is the perfect prescription for letting life show up and surprise you. Scorpio Moon VoC ends 1:04 AM when the Moon enters Sagittarius.
Saturday, January 13
If the seriousness of life is weighing you down, you're not alone. Collectively and individually this is a time to account for ourselves and what we've created. We are faced with big questions about where we are going and what is sustainable. Venus, Sun, Pluto, Mercury and Saturn are all in Capricorn. It's a new year, and we need to realize we are in charge, with the responsibility to use our wisdom and the wisdom of our ancestors, to build something better.
Sunday, January 14
This afternoon Moon enters Capricorn, conjunct Saturn and Mercury. Emotional Moon wants to be taken care of and to know everything will be OK. In some ways, this is like our inner child and inner parent meeting up. The Moon is nurturing and allowing by nature. Capricorn and Saturn push us to make something of ourselves. Honor yourself as child and parent with the perfect room for flow and boundaries. Sagittarius Moon VoC begins 2:48 AM until 1:42 PM when the Moon enters Capricorn.
Monday, January 15
Today is the first exact Jupiter sextile Pluto aspect of 2018. Be open to opportunities, especially those facilitating your personal and spiritual growth. This combination of Pluto and Jupiter can be summarized as success through positive change and transformation.
Tuesday, January 16
Set forth your wishes tonight under the New Moon in Capricorn. Intentions involving all things Capricorn are extra supported at this time – career, authority, leadership, responsibility, success.
Wednesday, January 17
With Moon in Aquarius, Venus entering Aquarius, and Sun square Uranus, look for themes of freedom achieved through emotional objectivity. Don't take things too personally. Capricorn Moon VoC begins 00:30 AM until 2:32 AM when the Moon enters Aquarius.
Thursday, January 18
The Sun is ending its transit of Capricorn. Is there anything for which you still need to stand and account, even if simply to affirm that you are your own authority?
Friday, January 19
Your need to belong and feel at home may conflict with your need to set forth in your own right and do what you want. Moon square Mars challenges your sensitive self to make room for courageous action and righteous anger. Aquarius Moon VoC begins 5:51 AM until 2:26 PM when the Moon enters Pisces.
Saturday, January 20
Emotional sensitivity will likely be heightened today with Moon Neptune conjunction in Pisces. Neptune represents our capacity for compassion and unconditional love, and to feel the joy and suffering of the world. This combination may trigger feelings of being taken over by greater forces, or facilitate increased faith and connection with something greater than yourself. Use this energy to reconnect with your dreams and imagination. Last night, Sun entered Aquarius, inspiring you to look at things in new ways.
Sunday, January 21
We have a beautiful opportunity for healing today, with Moon conjunct Chiron in Pisces. Chiron represents our wounding that we believe is beyond repair. In courageously breaking open these "wounded" areas and loving them, you will find your Medicine. Pisces Moon VoC begins 7:12 PM until tomorrow.
Monday, January 22
With Moon in Aries, you may feel more active, apt to use physical energy to move your plans forward. Aries can be quick to take flight, but with Moon squaring Saturn you may feel stuck or confined at times. Use your vitality for what makes you happy, and pause at any barriers to make sure you're aiming before you fire. Pisces Moon VoC ends 00:27 AM when the Moon enters Aries.
Tuesday, January 23
Moon square Pluto today intensifies emotions and drama. Any compulsive or obsessive tendencies may attach a firm grip. Try letting go. Aries Moon VoC begins 10:16 PM until tomorrow.
Wednesday, January 24
Respect the power of communication. Mercury conjunct Pluto can use words to control and feel powerful. Be prepared for drama around who's in charge of conversations, and don't be afraid to say "no" if you're pushed too far. Aries Moon VoC ends 7:39 AM when the Moon
enters Taurus.
Thursday, January 25
Enjoy the Moon in Taurus. Delight in the senses – eat something delicious, inhale intoxicating fragrances, take a moment to appreciate the beauty around you. Taurus Moon VoC begins 9:16 PM until tomorrow.
Friday, January 26
Mars enters Sagittarius, challenging us to explore and seek our truth, blazing our own path of purpose. With Moon opposing Mars, you may wrestle with whether to go out or stay home, at least until the Moon enters Gemini. Taurus Moon VoC ends 11:39 AM when the Moon enters Gemini.
Saturday, January 27
With Moon in Gemini, we often find ourselves in conversation – in our own heads, and with others. Gemini is not grounded, preferring never-ending exchange and variety. Add today's Moon-Neptune square, and distraction, confusion and escapism abound. Give yourself a dreamy assignment like creating a vision board.
Sunday, January 28
Moon, comfortable in its own sign, likes to be well-fed, at home and cared for. Expect sensitive feelings, and with Cancer's drive for emotional satiation, you might find yourself finishing that pint of ice cream or bottle of wine. Gemini Moon VoC begins 4:39 AM until 12:57 PM when the Moon enters Cancer.
Monday, January 29
Tonight, with the Moon-Pluto opposition, pay attention to your needs and how you expect to have them met. Owning your immaturity is a sign of maturity. Use the opposition to see and feel with more objectivity, so your emotions don't carry you away like wild horses.
Tuesday, January 30
Energy, drive and emotions are well-matched with Moon trine Mars. You might be surprised at the positive results from acting on your feelings and intuition today. Cancer Moon VoC begins 10:40 AM until 12:53 PM when the Moon
enters Leo.
Wednesday, January 31
January goes out with a flash of lights – Full Moon Total Lunar Eclipse in Leo steals the show! Eclipses reveal, offering growth opportunities in the dance of light and shadow. Earth's shadow briefly covering the Moon represents a moment of experiencing our personal shadow without light from the Sun. By temporarily blocking the light, we feel instinctually with moments of clarity when the light returns. Be open to new awareness that resonates with your heart. Embrace your shadow for it holds your light.
Tara Aal is a practicing astrologer, writer, and teacher. She studied Evolutionary Astrology with Laura Nalbandian and is a certified astrologer through Adam Gainsburg's program.