Journey to Wholeness Center's
Spring Wellness & Intuitive Fair
Sunday, April 15, 2018, 12 p.m. – 6 p.m.
Join us for a day of high vibrational energy and fun! Are you unsure about what wellness path is best for your personal growth, health and healing? Our Spring Fair will give you the opportunity to work with various healing practitioners of your choice. Now is your chance to try Reiki. Explore the healing benefits of energy and sound healing with a Sound Massage. Learn how E.F.T/Tapping can combat stress and anxiety. Probe deeper into your relationships, career or life purpose with an Akashic or Intuitive reading. Immerse your body in relaxation with Reflexology. Or, browse the gift shop and enjoy custom jewelry by Rita Schultz.
Call Today or Book Online for your service. Spots fill fast.
Readings/Life Coaching: 30 min. – $40; 55 min. – $75

Reflexology ($1/min.)

Reiki ($1/min.)

Sound Massages ($1/min.)

Door Prizes for the First 10 Visitors

Free 60 min. Service Raffle

10% Off All Gift Shop Items
Location: Journey to Wholeness Center, 9501 S. New England Ave., Oak Lawn, IL 60453.
Call 708-634-3664, or visit www.journeytowholeness.org.
Cost: FREE!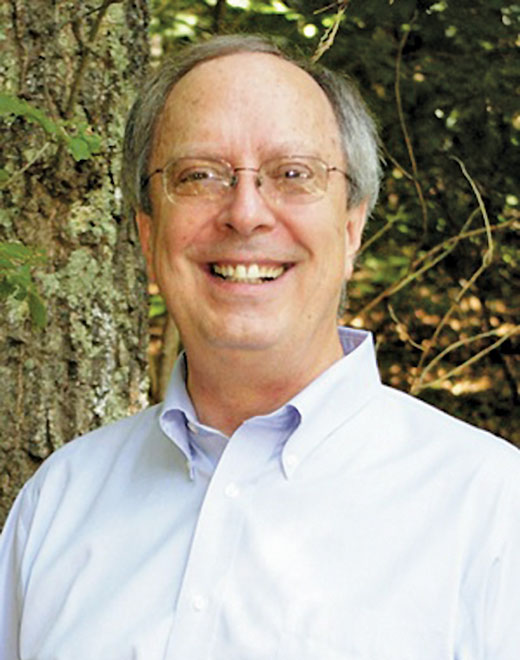 Bengston Energy Healing Method Workshop
with Dr. William Bengston
Friday, April 20, 2018, 6 p.m. – 8 p.m.
Saturday and Sunday, April 21 – 22, 10 a.m. – 4:30 p.m.
Thirty-five years of research and clinical experience show that The Bengston Energy Healing Method® is a powerful, safe energy therapy that can produce remarkable results for both people and animals with a variety of disorders, including depression, Alzheimer's, digestive issues, cataracts, cancer and more. In this practitioner training workshop, Dr. William Bengston teaches the method that produces tangible results in the laboratory as well as people and animals. The basis of the therapy is a unique process called "image cycling," the key to stimulating the body/mind to restore itself to a natural state of wholeness. In this three-day experiential workshop, you will learn how to generate Bengston Method energy for hands-on healing as well as distant healing. Registration is required.
Location: Equilibrium Energy + Education, 850 S. Wabash, Suite 300. Chicago, IL, 60605.
Call 312-786-1882, or visit www.equilibrium-e3.com.
Cost: $395
An Introduction To Nano-Enhanced Hemp Oil
Wednesday, April 25, 2018, 7.pm.
Join Dr. Emmy Wang DC for a presentation on nano-enhanced hemp oil with phytocannabinoids as an indispensable catalyst for optimal health and support of:
energy
more restful sleep
healthy gene transcription
mental alertness
reduced neuro and muscular inflammation
improved immune system
more focused and clearer brain activity and ability to stay on task
ENDOCANNABINOID support also provides help with:
occasional sleeplessness
relief of head and neck tension
cartilage and joint function
reduction of sad and anxious feelings
regulating cholesterol levels
ear discomfort
weight loss plan
mild memory problems associated with aging
bone health
mild acne
relief of occasional or mild heartburn or acid indigestion
relief of gas or bloating
occasional nausea or motion sickness
occasional gas or bloating
minor muscle pain following exercise
resolving seasonal or environmental threats
maintaining an already healthy blood sugar level
Endocannabinoid support, along with better dietary and exercise patterns, can contribute to disease prevention and better health.
Location: Advanced Wellness Center, 6325 Main Street, Suite 120, Woodridge, IL 60517.
For additional information's call Jody Keller 630-235-4910 or Hank Hammerlund 630-660-3389

20th Anniversary
World Tai Chi & Qi Gong Day
Saturday, April 28, 2018 9 a.m. – 11 a.m. in Wheaton, IL and 1 p.m. – 4 p.m. in Winfield, IL
You are invited to participate in the 20th annual
World Tai Chi and Qi Gong Day.
This international event is aimed at bringing about greater awareness of this beautiful and healthful practice.
On Saturday, April 28, this event will begin to unfold in New Zealand and continue around the world as one continuous wave of human movement focused on healing the planet as we heal ourselves. People participate in over 70 countries around the world!
"Our global health education efforts have been officially recognized by Governors of over 22 US States, the Senates of New Jersey, New York and Puerto Rico, and the State Legislature of California, and in September we have been invited to provide the first in history Tai Chi & Qigong Presentation and Keynote Lecture for the National Institutes of Health in Washington D.C." says Bill Douglas, founder of World Tai Chi & Qigong Day and Tai Chi teacher and author.
This is a FREE event and everyone is invited! No experience required.
Location: Morning in Wheaton, IL 9 a.m. – 11 a.m., Theosophical Society in America, 1926 N. Main Street in Wheaton, IL, will host the event from 9:00am-11:00am, with local Tai Chi and Qi Gong teachers leading participants in their respective styles.
Afternoon in Winfield, IL 1 p.m. – 4 p.m., Light Heart Center for the Healing Arts, 0 S.165 Church Street in Winfield, and across the street at Creekside Park.
Call 630-260-1084 or cell: 630-352-9097 for more information, or visit www.Facebook.com/WTCD.Chicago
Cost: FREE!