By Kaye Berjot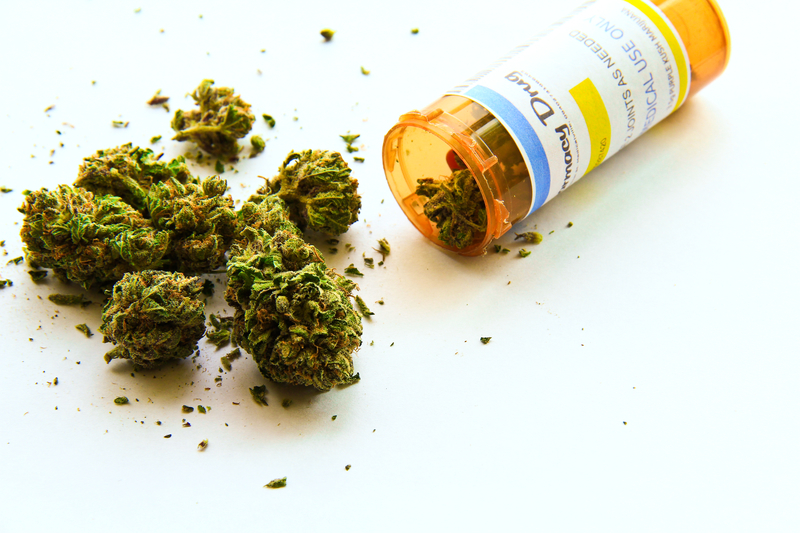 Disclaimer: Dr. Leslie Mendoza Temple, MD, ABoIM is not representing the views of the University of Chicago Pritzker School of Medicine, nor of NorthShore University HealthSystem. Her comments and reflections represent her own views and perspectives regarding medicinal marijuana.
Dr. Leslie Mendoza Temple, MD, ABoIM is the Medical Director of the Integrative Medicine Program at NorthShore University HealthSystem in Glenview, IL, and Clinical Assistant Professor of Family Medicine at the University of Chicago Pritzker School of Medicine. In addition, she is the outgoing chair of the Medical Advisory Board for the Illinois Department of Public Health, and co-owner of Mingle Juice Bar, minglejuicebar.com. As a medical practitioner, she has been able to blend together three layers of the patient ecosystem by combining her passion for helping patients with medicine, advice, and nutrition. Dr. Mendoza Temple recently participated in a lecture at Family Medicine Midwest in Indianapolis, IN, and at the NorthShore Department of Obstetrics and Gynecology Grand Rounds in Evanston, IL. Join her Monday, December 19, 2016, at the Infinity Foundation in Highland Park, IL, where she will provide valuable insight into the benefits and risks associated with medical cannabis, as well as how medicinal marijuana resembles many of the compounds that we make naturally.
How did you become involved in the medicinal marijuana movement?
I was inspired to become involved when I looked at the conditions. It was at that time that I realized that many of the conditions listed represented my patients. As a doctor, I already employ the use of integrative and complementary medicine like acupuncture, stress management, and nutrition to help alleviate pain.
Does the medical community shy away from the use of medicinal marijuana?
It really depends on whom you're talking to. In my opinion, there are many physicians who are ready to learn about it. Yet this doesn't translate into physicians being ready to make recommendations for its use. Some are concerned about gaining a reputation as a medical marijuana doctor, as in other states around the country. What they are beginning to see is that the laws in Illinois are much more defined, especially when qualifying candidate patients, which causes the process to be slower, yet helps to maintain medical integrity.
Do you prescribe medicinal marijuana?
No. Physicians do not prescribe medicinal marijuana. Marijuana is illegal under federal law. What physicians are allowed to do is certify patients for eligibility to get a medical marijuana card.
Do you feel medicinal marijuana usage would gain more traction if pharmaceutical companies were to become involved?
Yes. Allying with the pharmaceutical industry has the potential to make their drugs less toxic, therefore helping to reduce the side effects of traditional pharmaceutical drugs. Lowering the dosages, and using complementary integrative therapies could allow patients to experience less pain, and gain more sleep. These combined methodologies allow individuals to experience less stress.
What is integrative medicine?
Integrative medicine is when we, as a medical community, use whatever works. We don't throw out surgery, antibiotics, or any other invasive procedure. What we do is to go with the least harmful remedy first. This requires a combination of multiple medical frames of thought.
Your bio states that you are involved with Sponsor a Patient. What is it?
I would love to talk about Sponsor a Patient. At NorthShore University Health System, a large medical system of four hospitals, we provide an integrative medicine program where we offer massage therapy, physician consults, talk therapy, acupuncture, and nutritional herbal supplementation. What we've noticed is that many of these services are not covered by insurance. Therefore, people are required to pay out of pocket. In many cases, it becomes out of reach of those that could benefit from it the most. We started a benevolent program with the hope of being able to provide services and free treatments. Those providing services do not receive any individual benefit, other than the fact that we are able to help others. We don't advertise a lot because of lack of funds. We welcome all donations, and if you are willing or inclined to help, please let me know.
How do you hope the medicinal marijuana community will help make integrative medicine more accessible?
My hope is that they will contribute to such causes. Part of what the medicinal marijuana community is supposed to do is to give back to the community. This could be beneficial to providing more opportunities for patients to participate in the benefits of integrative medicine, because we have the same patients.
How cost-effective is integrative therapy?
Provided that more patients have access, integrative therapy is more cost-effective than some other therapies. This is largely due to the fact that it allows us to isolate patient issues and provide remedies. More traditional therapies require expensive MRIs. Although they provide us with valuable information, they don't provide us with remedies.
Leslie Mendoza Temple, MD, ABoIM
Kaye Berjot is a freelance writer and astrologer. Read more insightful articles, weekly astrology, and future plans at her blog: AskKaye.com.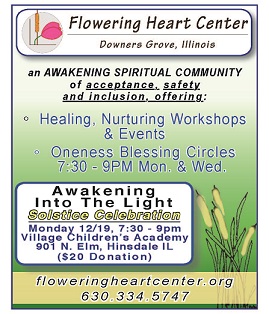 Please follow and like us: