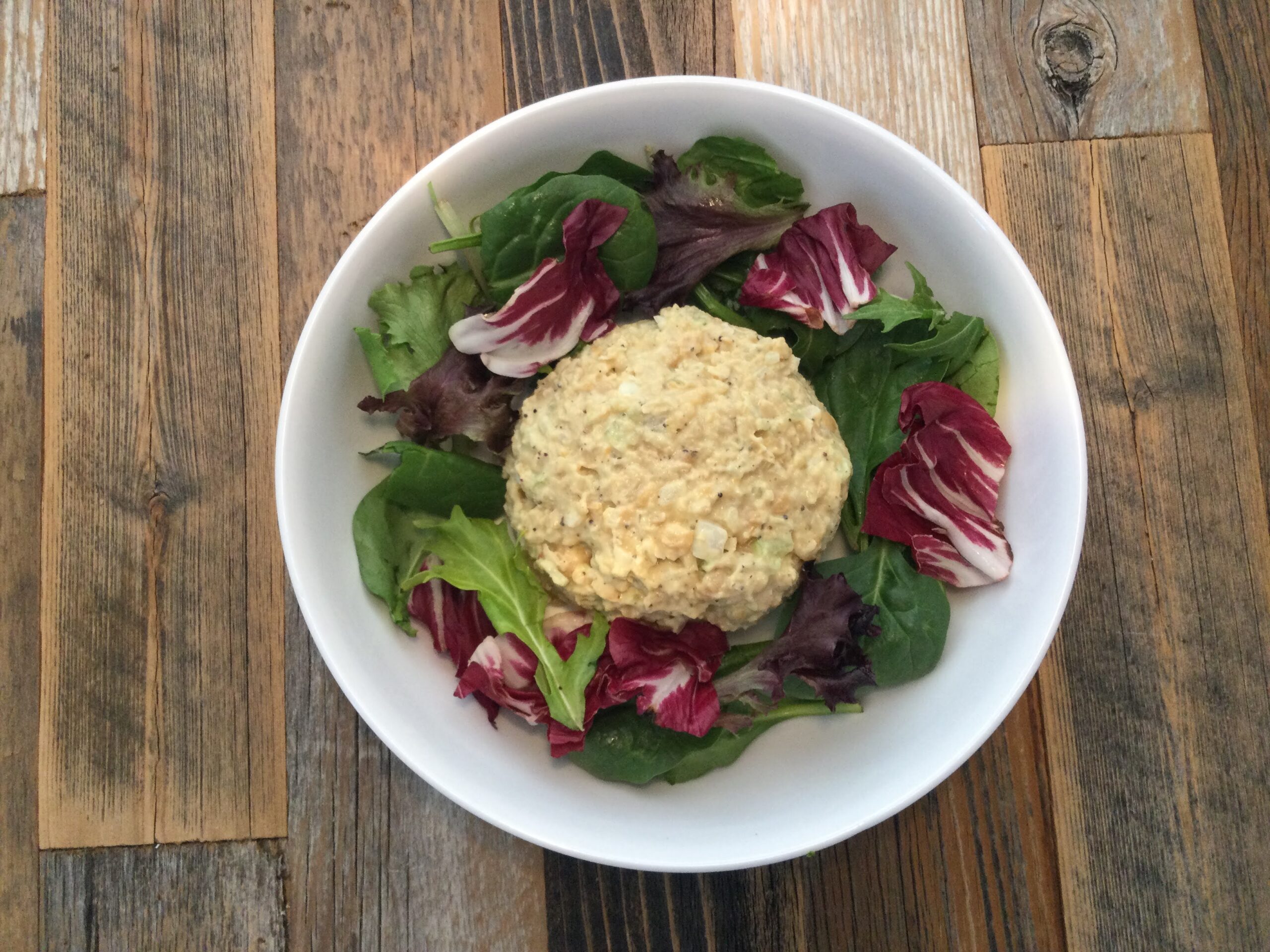 By Betsy Bruns
To what degree will food shortages plague us in 2022?
So far, I've not had any problems finding staples and am holding a vision of plenty of good food and health abundance in the coming year.
Quinoa, beans, lentils, rice, oats, nutritional yeast, condiments, and spices have been in good supply. Not only have most of these items been easy to find, they are affordable, shelf stable, and can keep for years.
2020 was the commencement of supply chain issues that interrupted the business side of commercial food production. Ongoing global events have continued to put pressure on the system.
Egg producers have been feeling the squeeze. Increased expenses (feed, freight, labor costs), supply shortages, and government regulation have put a strain on the bottom line. As a result, producers may be reducing flock sizes, stopping shipping to some states, or selling eggs that were previously sold to consumers now to manufacturers who use them as ingredients in other products. This reduces the eggs available in supermarkets.
Beef and poultry may be harder to find and more expensive because of rising energy costs and labor shortages.
Dairy may be in short supply this year for the similar reasons and because of escalated shortages in grain. Escalating packaging and plastics costs will impact processed dairy options like milks, cheese, and yogurt.
While this may sound like lack and scarcity, what if there could be a silver lining? What if perceived "lack" creates abundance? Could it be possible that a shortage of industrialized animal meat, artery clogging, and hormone infused dairy, processed and chemicalized foods of any matter means that we will gravitate to a more whole-food diet?
What if a grain shortage caused by a conflict in lands far away meant that we favor fruit and whole oats for breakfast instead of processed cereal and pastries?
What if supply chain disruptions motivate us to finally learn how to sprout seeds and beans or grow a garden?
What if lack of beef is the catalyst for finally trying that homemade plant-based meat recipe?
Did you know that during WWII, the British government began a food-rationing program? It started 1940 and ended in 1954. Initially, a few foods were rationed, but more foods were added over the years.
The wartime food shortages forced people to adopt new eating patterns, and most people ate less meat, fat, eggs, and sugar than they had eaten before.
Because people were better fed during wartime food rationing, infant mortality rates declined and the average age at which people died from natural causes increased. In many cases, food scarcities during this time led to health abundance.
Lentil Walnut Taco Meat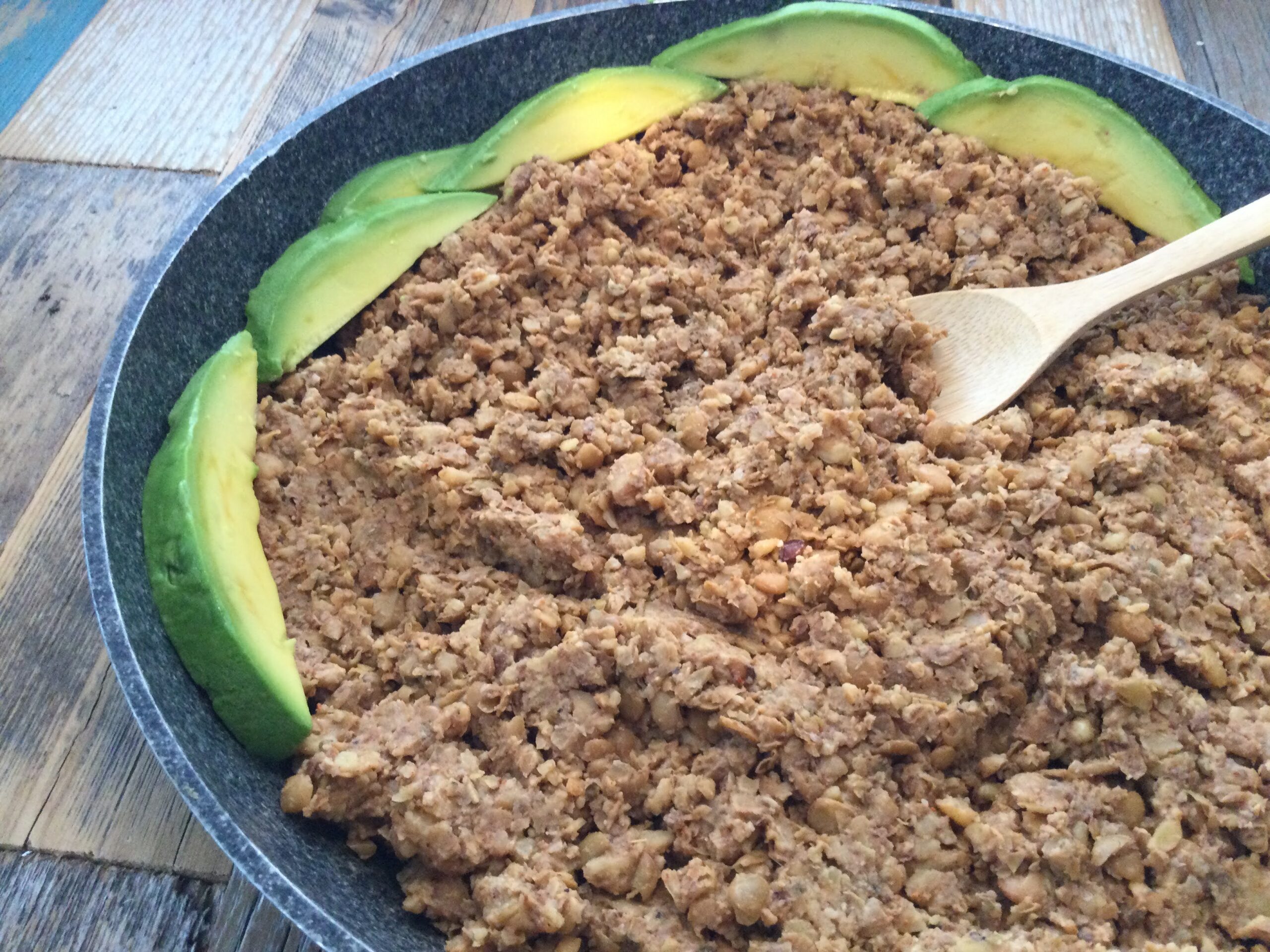 I served this at a party this week and got rave reviews. If meat gets too expensive or hard to find, the answer to, "Where's the beef?" is homemade plant-based burger meat.
Ingredients: 
1 cup uncooked brown or green lentils (you will use 2 cups of cooked lentils) or 1 can of cooked lentils.
1 cup walnut pieces, toasted
1½ teaspoons dried oregano
1½ teaspoons ground cumin
1½ teaspoons chili powder
½ teaspoon fine grain sea salt, or to taste
1½ tablespoons extra-virgin olive oil (or aquafaba – AKA bean juice)
Cook the lentils: Rinse lentils in a fine mesh sieve. Add the lentils to a medium pot along with a few cups of water. Bring to a boil, reduce heat to medium, and simmer for 20 to 25 minutes until tender (cook time will vary depending on the type of lentils you use — see package). Drain excess water.
Toast the walnuts:  Preheat oven to 300°F. Add walnuts onto a rimmed baking sheet and toast for 10 to 13 minutes, watching closely, until lightly golden and fragrant. Set aside to cool for a few minutes.
Prepare the taco meat:  Add 2 cups of cooked lentils and all the toasted walnuts into a food processor and pulse until chopped (make sure to leave texture). Return them to the pot and stir in the oregano, cumin, chili powder, salt, oil, and the water (if needed) until combined. Warm to desired heat.
Makes 2 1/2 cups
Serve as desired!
Vegan Egg Salad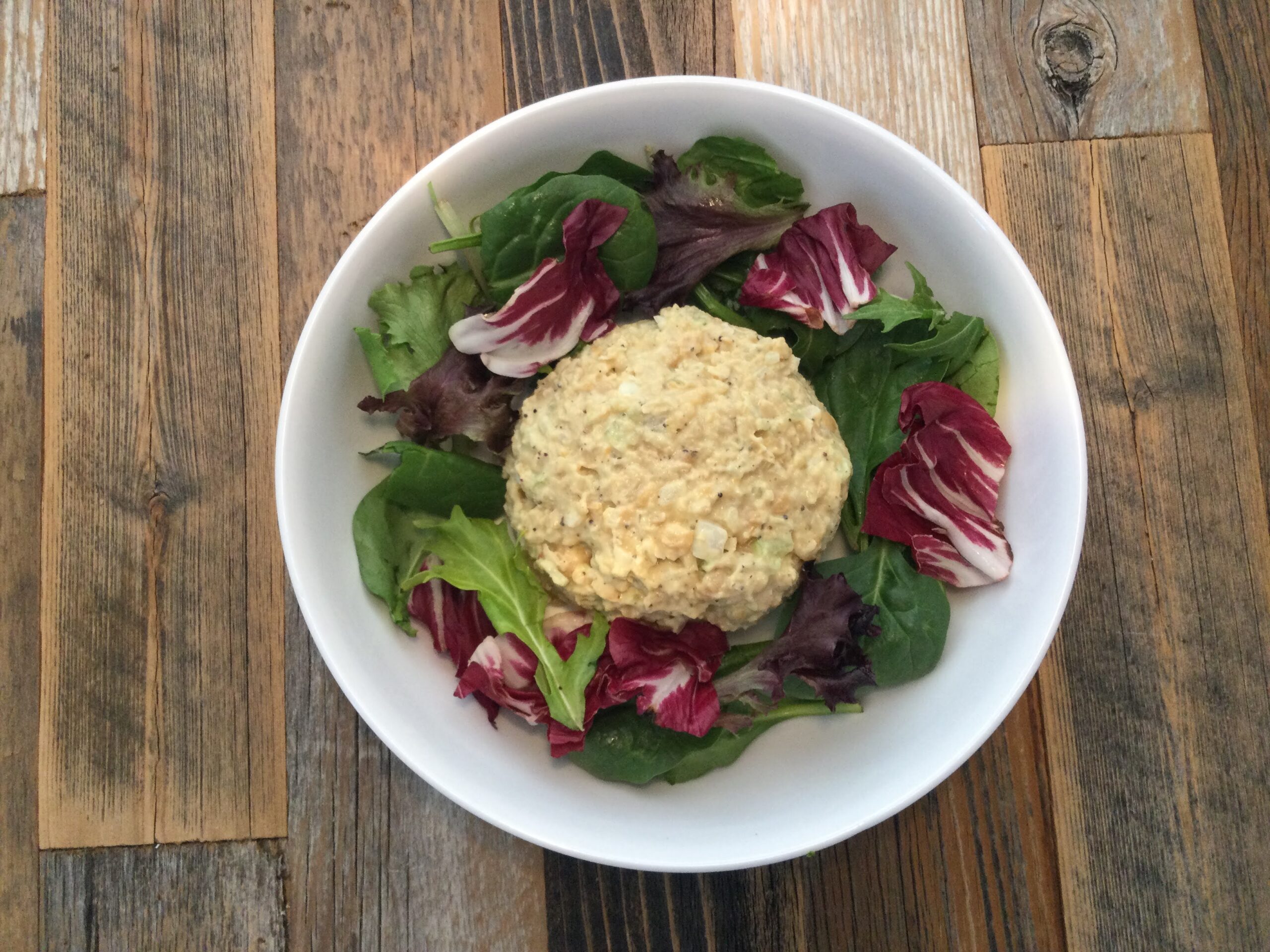 If eggs are in limited supply, you don't have to go without a good old egg-salad sandwich. Stock up on the core ingredients so that you can always whip together this comforting dish. Black salt, also called kala namak, is key to replicating the eggy taste.
Ingredients
1 can or 1.5 cups of chickpeas, drained
¼ cup vegan mayo
½ small, sweet or red onion, finely chopped
1 rib celery finely chopped
2 tablespoons pickle relish
1 tablespoon mustard
¼ teaspoon turmeric (optional)
¾ -1 teaspoon black salt (also called kala namak), or to taste
1 teaspoon black pepper, or to taste
Mash chickpeas with a fork, potato masher, or in a food processor until no whole chickpeas are left.  In a medium mixing bowl, add in remaining ingredients.
Taste and adjust seasonings to your preference.
Recipe and photo by Betsy Bruns
Recipe and photo PCRM
Betsy Bruns is a plant-based health coach and Emotional Freedom Technique (EFT) practitioner. When she isn't making healing food taste like comfort food or helping clients tap away stress and cravings with EFT, she's soaking up nature and dreaming of ways to make life more delicious for all beings. Visit www.Vegsetter.com.
Please follow and like us: