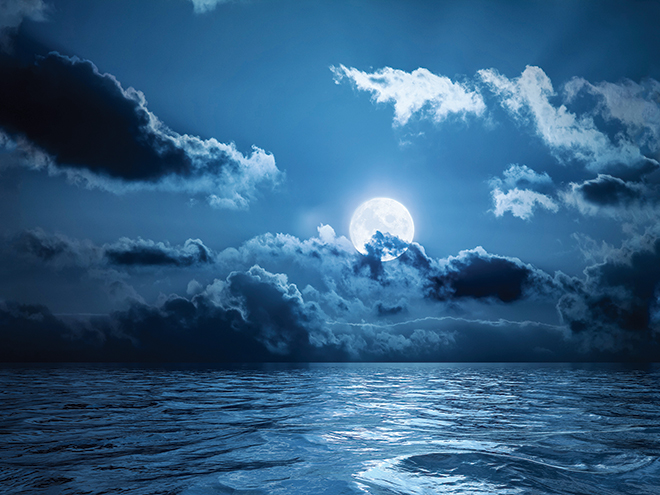 By Donna Stellhorn
What is this Full Moon about and what makes it special?
Did I say last month that zero-degree Full Moons are rare? Oops! Here comes the Aries/Libra Full Moon at zero degrees on the first day of Spring, signaling very strong energy for doing new things and walking new paths. The Sun is combust Chiron bringing the opportunity to heal painful memories and past guilt. At the same time, Mars is making a hard aspect to Jupiter causing you to adjust your plans as you are asked to do things you may not feel you really know how to do. It's a "fake it until you make it" moment. Venus is aspecting both Jupiter and Mars in a highly creative, somewhat sexy way. This can lead to artistic breakthroughs, or even, pregnancy. Mercury (which is retrograde) has just passed Neptune making some communications unclear. Saturn is inching closer to Pluto which can thrust you into the light of success. Will your fears and insecurities make you run from that light? This is a time to look at self-sabotaging behaviors and clear them out.
How can you best work with the energy of this Full Moon?
This Full Moon is about your relationships with others and your relationship with yourself. There will be a desire to move quickly from one task to another while you have a set of earbuds stuck in your ears blasting your favorite tunes. But, this isn't beneficial for you now. Stop and take a breath. Allow your feelings to come to the surface. When they do, don't judge, instead acknowledge your feelings and you will notice they become a lot quieter. In your career, you may be asked to do something outside your comfort zone. It's okay to say "yes". In your relationships, you may have to restate something or find another way to convey your message. Take a breath and say it again. You have an opportunity this whole year to make great progress on your goals. It takes discipline, integrity and action (which is Saturn, more Saturn and a little bit of Mars.) Take some bold steps on your path this month.
Aries
Relationships are highlighted. Someone close may have hurt feelings that need some soothing but a few kind words from you can form a healing balm and get the relationship back on track. You may have interesting dreams this month. Keep a dream journal by your bed to take some notes. Meditation or yoga is very good this month. There can be some adjustments needed in travel plans, and this could end up costing you some money. Buy travel insurance, if possible, when booking your trip.
Taurus
Your health is key this month. You have an opportunity to find some solutions to a health or sleep issue that's been troubling you for a while. Difficult memories may bubble to the surface. Consider writing letters to apologize or explain your position. You can burn the letters if you don't want to send them. Money promised to you through a job may actually come through now because you finally have mentioned how late the payment is. Saying something is the best way to get paid.
Gemini
Children and creativity are what's important. Kids need more attention than usual. A creative project can be completed. A friend may take offense at something you've said, and you may need to mend fences. Remember, it's better to happy than right. Your spiritual connection is strong now. You may want to attend religious services or start a spiritual practice at home. Important messages are coming. A set of rules at work dissolves and everyone has a little more freedom.
Cancer
Home is highlighted. You may be doing repairs or decluttering. This is a good time to sell your house and find another. This month, do a little thinking about your career trajectory. If you're not on the path you want to be, consider writing out a list of steps to get you there. Your daily life tasks and duties are impinging on your freedom and you find it irritating. Look at where you can be more efficient or hire someone to do what you don't want to do. A prayer of yours is answered this month.
Leo
Communication is at the forefront. It's good to focus on sending out positive messages, even if you have the desire to cut someone down to size. You have the opportunity to recognize that you don't need to know everything to move forward on a project. Work/life balance is needed this month. Doing things with kids or friends. Enjoyable activities need to be scheduled in, so you don't miss opportunities. Someone you care about comes with an offer of help. Listen to their sage advice.
Virgo
Finances are strong this month. You have opportunities to increase your income. It would be good to spend some time learning about investing and insurance options. Also, protect yourself by changing passwords to important sites. You may be deciding between taking a trip or staying home and putting the money into house repairs. Consider how you can do both by making more money or economizing somewhere. Be attentive to people you care about, and you will receive love in return.
Libra
The emphasis this month is on putting yourself first. Forming new positive habits will have a great impact on your life going forward. The vision of who you want to be can guide you this month to better behaviors. Business energy is strong; if you have a business at home or you work with real estate, construction or interior design. Financing for a business or debt repayment can be secured now. For your love life, be aware that if you "fall into bed" with someone new, you may regret it in the morning.
Scorpio
Your inner life is the focus now. This is a good time to look at the habits and daily activities with which you build your life. It's time to demand higher standards for yourself. Signing contracts can be life changing this month. Read over the contracts carefully. A possible windfall from an investment or home-related activity is possible. There may be a repayment of a debt owed to you. Also, there's a strong creativity spark within you that's ready to come forth. Give it some room to expand by indulging in some fun activity.
Sagittarius
Friendships are highlighted. It's time to get out of the house and go see some of the people you care about. If you have kids you may find that one or more of them need your guidance now. Getting help with fertility issues is also good this month. Your finances will improve greatly if you go back to having a written budget and some controls on spending. You may be overdoing it at work. Get some quality rest if possible or try to get out of the office and work at a coffee shop for a while.
Capricorn
Your reputation is what's important now. The content you put out into the world for work or socially is more noticed by more people. An issue with a family member (or extended family member) can be resolved through active listening and talking. A parking situation you thought was resolved needs your attention again. You have more luck and protection this month to take risks especially involving investments, business projects, or creative work. Display something you've done so others can see it.
Aquarius
Knowledge is at the forefront this month. If you're in school, it's good to find more efficient ways of studying. Try to release past insecurities you have around tests or reports. Given enough time, you can learn anything. This is a good period to declutter and sell off stuff you no longer need. If you have trouble sleeping because of nagging thoughts, get up and write a list of creative solutions. Place the list under your pillow to be inspired the next day. A friend may give you an opportunity involving real estate.
Pisces
Resources from others are the focus this month. Put your attention on how rich your life is and you will attract even more resources for your own use. Watch out for impulsive spending when you are feeling strong emotions. This is a good month to change your look, hairstyle or how you dress. Don't think a friend's absence has something to do with you. People around you are very busy now. A career opportunity comes to you when you don't feel prepared but try for it anyway. Pull an all-nighter to get prepared, if you have to.

Donna Stellhorn is an Astrologer, Feng Shui expert and author of 15 books. Her website is www.fengshuiform.com You can follow her on Instagram @donnastellhorn or see her videos at www.youtube.com/c/DonnaStellhorn