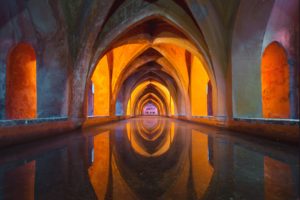 Interview By Janae Jean and Spencer Schluter –
Our latest podcast guest is Gary Jansen, director of Image Books and executive editor at Penguin Random House, where he has edited and published books by noted writers including Pope Benedict XVI, Pope Francis, Deepak Chopra and Greg Kincaid. He has authored several books, lectured extensively and has been a featured commentator on radio and television, including NPR, CNN, Sundance Channel and the Travel Channel. We discussed his latest book, Life Everlasting: Catholic Devotions and Mysteries for the Everyday Seeker, the transformative power of having a spiritual practice, the significance of mysticism, the importance of mindful living and the deep well of spirituality from which traditions from around the world draw.
You can connect with Gary via Twitter @GaryJansen or www.GaryJansen.com.
The following is only a brief excerpt of our conversation. To listen to the entire interview, scroll to the player at the bottom of the page. Subscribe to the Conscious Community Podcast on iTunes, GooglePlay, PlayerFM, Stitcher, TuneIn and YouTube to stay up-to-date with our latest interviews. Don't forget to "like," comment and share us with your friends.
Janae: Life Everlasting is a book of devotionals from the Catholic perspective. How is this type of book relevant to people from different perspectives?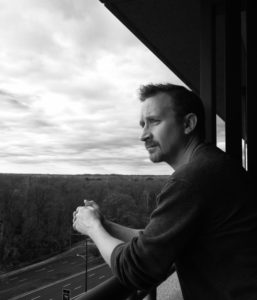 Gary: The book is Life Everlasting: Catholic Devotions and Mysteries for the Everyday Seeker. I am Catholic; I come from the Catholic tradition. One of the great things I love about The Church and Catholicism is its rich spiritual history. One of my favorite TV shows growing up was Scooby Doo because every week there was a new mystery to investigate. A few years ago, when I started investigating the faith that I grew up with, I realized that the Catholic faith is a lot like Scooby Doo. In that, there is always a mystery to investigate. You can go through these strata of religion, spirituality, mystics and saints and what you find are these incredible occurrences, thoughts and spiritualities that don't get talked about a lot in mainstream media or in church. If you want to be a spiritual seeker as a Catholic, you have to do your own homework. You have to do some serious work there. The work that I do is to take some of these rich mysteries and make them palatable for an everyday kind of person, whether a Catholic or just a spiritual seeker. It's really important for me to take out a lot of the Catholic jargon, which I think prevents people from understanding or being open to certain things. Then just showing… These are things that I've done; these are spiritual practices that I've gone through – that I've used in my life, and they've been transformative. I'd like to share them with other people.
JJ: We've been talking to a lot of people about spiritual practices as a way to be transformed or to transform yourself. Are you putting out the idea that the Liturgical year or stories of the saints can help people grow spiritually?
GJ: Absolutely. The book talks about a number of different things. It talks about the saints, the Virgin Mary, Jesus, the Holy Spirit, and all of these are pathways to God, to a deeper understanding, to a deeper level of consciousness. When you look at religions around the world, I would never same that they are all the same because they're not. They have very, very different dogma. They have very, very different practices. Many of the religions believe many, many different things. But, they all draw from the same well, and things change as it comes up from the ground… They're all drawing from the same place. Depending on geography, depending on social status, depending on education, things are different. People in the West are different from people in the East in their culture and the way that they approach life. When we're able to go deep into the well, which is what spiritual practice is all about, it's not about a surface experience with yourself or with God, it's about a deeper experience. It's not just "Hey, how're ya doin'?" when you go out for coffee or something like that. It's really about, "Hey, what are you feeling? What are you experiencing?" and having a deeper conversation with yourself, but also, with God. I think spiritual practice can help you dig deep and find where the root of your anxiety is or also be medicine to help you deal with that anxiety.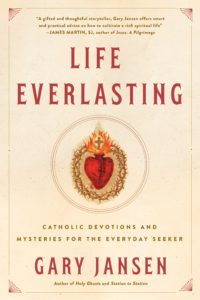 Spencer: There's this modern conception that before the modern world there was Europe and there was Asia and before Marco Polo went to China that nobody talked to anyone across the Eurasian continent and there was no exchange of ideas or anything. But, you've got the Middle East, the Holy Land, and it's set in the middle, and you almost defiantly had trade and ideas going back and forth. I don't think it's that far of a stretch to think going back to the time of Christ you had mybeginstics from the East and Western Greco-Roman philosophy. I think that may be why so much of these religious traditions sprang up in that geographic location because it's at the convergence of three continents.
GJ: Absolutely. If you like studying plate tectonics, where one earthen plate folds under another you get mountains. So, you can look at this intersection as a mountain region of spiritual exploration, spiritual faith… There is this deep well that different traditions draw from. The more you study history and the Silk Road that by the time of Jesus… it says it in the Bible, "There were wise men from the East" that came to visit the baby Jesus. They didn't just show up at the time he was born, obviously, there were people like "The Three Kings" in the area at the time. There was an exchange of ideas, and there was an exchange of trade. It's been explored somewhat historically. We don't have a ton of authors… Karen Armstrong does a great job in her books. It would be great to see more historians unpack that information for us because I think you guys are right on the money. You have this intermingling of ideas, which I don't think negates the Jesus story or the foundation of Christianity. But, again, it comes back to "In the beginning, God created Heaven and Earth." Everything that comes out of us, there's this spark of God no matter where we're from.
Janae Jean serves as editor, social media manager and podcaster for Conscious Community Magazine. She has an extensive background in new media and music education. Janae is actively researching using electronically generated sounds for healing.
Visit www.janaejean.com and www.perennialmusicandarts.com for details about Janae's upcoming classes, lesson information, workshops, shows, articles and projects.
Spencer Schluter is the advertising account manager, social media manager and podcaster for Conscious Community Magazine. His experience includes visual communications, advertising, social media, marketing, public relations and business development. Visit www.yggstudios.com for more information about his freelance design and consulting work. He is also a master level Reiki and traditional Chinese Qigong practitioner.
Podcast Theme Music: Sublimation (Theme from the Conscious Community Podcast)
Janae Jean Almen and Spencer Schluter, composers SpindriftGreenMusic Publishing ©2017
Photo: Water Architecture Colorful Church: Tyler Hendy on pexels.com, Creative Commons Zero (CC0) license
Podcast: Play in new window | Download
Subscribe: RSS
Please follow and like us: