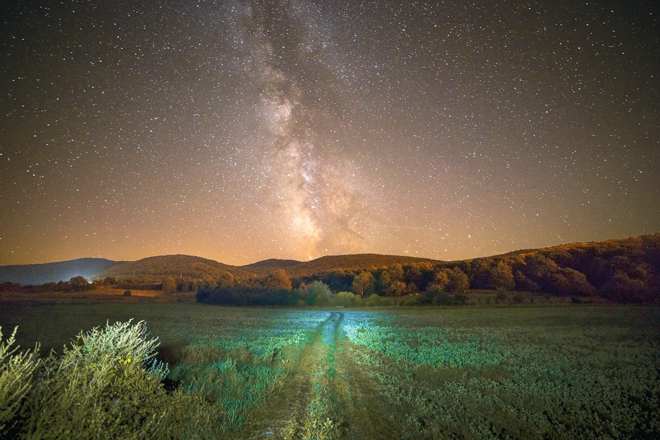 By Kaye Berjot –
Overview:
This month promises to take you to a place of wishful and fruitful thinking. It will take some work to get there, as you will be required to change how you bring people into your ecosystem. In the past, people were allowed to enter your network simply because you were an admirable person with good intentions. This time around, they will have to prove their worth. A full moon in Taurus on Nov. 4 will make you look at your true values and give you a discerning eye to see if others share those same values. The new moon in Scorpio will require you to take a good long look at how you trust others. You can trust some yet you can't trust them all. The last day of the month will end the same way the month began. Hold true to your values, know your worth and let others prove theirs. Neptune turns direct on the 22nd indicating that you will definitely have to discern the difference between fact and fiction. Don't be shy check out www.astro.com to take a look at your own natal charts. Find out how particular areas in your life are being influenced by planetary changes.
Wednesday, November 01
The moon in Aries opposes Mars in Libra today requiring you to balance your efforts against those of others. You might feel a little stubborn when it comes to negotiating relationship dynamics even though you want them to progress. The opposing Venus and Uranus aspect could require a revolutionary in your approach to love and values, especially when looking for common ground that works for you and them. Moon VoC ends 12:42 am entering Aries.
Thursday, November 02
As the moon inches closer and closer to Uranus and opposes Venus temperatures could rise. You might have a feeling that you are compromising too much and that the other person isn't really compromising at all. If you want relationships to flourish, then you're going to have to provide your own definition of what understanding looks like because you are teaching and learning all at the same time. When you teach someone how to love you; you will learn how to love them back. Moon VoC 9:03 PM until tomorrow.
Friday, November 03
When the moon enters Taurus, it opposes the Sun, Jupiter and Venus in Libra and Scorpio. This gives you a glimpse at where you need to begin planting new seeds to acquire the change that you really want to see. You're not going to be able to haphazardly do things; you'll have to anchor with purpose in order to get the most out of the experience. Moon VoC until 3:46 AM entering Taurus.
Saturday, November 04
Intuition is at an all time high when the moon opposes Jupiter and the Sun. The incentives that you seek will be brought into the light. To acquire those incentives and make true progress a major overhaul will be required. See the advantages and disadvantages of taking the approach that has been chosen and if something doesn't feel right keep mulling it over until find another way. There is no shortage of options so make sure to look at them all. Full Moon in Taurus at 12:23 AM.
Sunday, November 05
The moon positively aspects Pluto today providing you with a concrete opportunity to build a new pattern in your life. This is a pattern that is filled with hope rather than illusion. You have gone through enough cycles, and at this point in your life, you can decipher what's fact and what's fiction. Moon VoC 3:28 AM until 4:26 AM entering Gemini.
Monday, November 06
When the moon in Gemini squares Neptune in Pisces give yourself permission to hear the truth. Even when the truth isn't explicitly said, it's there, so listen up. You know the difference between a lie and wishful thinking especially when someone wants you to listen to what they are saying rather than deciphering what it is that they actually mean.
Tuesday, November 07
As the moon exits Gemini and prepares to enter into Cancer it squares the karmic planet Saturn. It's as though you have a telepathic connection to all kindred spirits around you. Now you finally understand what it is that your connected group of intellects is trying to bring to fruition. Moon VoC 4:39 AM until 4:44 AM entering Cancer.
Wednesday, November 08
There is a kite in the sky involving the Moon in Cancer, Venus, Jupiter, The Sun, Saturn, Pluto and Neptune. The reason there are so many planets involved in this kite is due to conjunctions between Venus, Jupiter and the Sun. You are changing the way you allow people to enter your life. This time around trust will be earned and not blindly given. Moon VoC 11:14 PM until tomorrow.
Thursday, November 09
The moon in Cancer opposes Pluto in Capricorn while squaring Venus, Jupiter and Uranus. Scorpio isn't always the most optimistic of signs. However, it is a sign that requires you to transform your tactics for goal achievement. You can't change all things, but you can change your frequency so that you can be on the same wave as other. Moon VoC until 6:29 AM entering Leo.
Friday, November 10
The moon is on a journey towards the north node in Leo today where it makes a positive aspect to Mercury in Sagittarius. You have a tingling feeling that you are on the right track even as you scrutinize the pictures that others have painted. Not all information is there, but it will do for now. Additional details will be provided later so work with what you've got for now.
Saturday, November 11
Just because you start out in one direction doesn't mean that you must stay that course, especially when a more lucrative offer arises. The fire trine with the Moon, Saturn and Uranus are adding addition inspiration that could be absolutely contagious for anyone that comes into contact with you. Moon VoC 2:55 AM until 10:41 AM entering Virgo.
Sunday, November 12
Today the moon in Virgo positively aspects Pluto in Capricorn; these two earthly signs have something in common, in that, they want to evaluate what works and what doesn't work on the material landscape. This could represent a lucrative financial proposition.
Monday, November 13
When the moon squares Saturn, you realize that the traditional system just won't fit the requirements of the new paradigm. It's clear that you must change in order to succeed. Adaption isn't an option. It's a must. Moon VoC 9:45 AM until 5:26 PM entering Libra
Tuesday, November 14
Jupiter and Venus work together today in Scorpio. It looks like you have the chance to get what you want. Finally your values and principles are in alignment with the collective goals. This isn't a dream; it's reality.
Wednesday, November 15
While Jupiter and Venus perform a happy dance, the Moon and Mars square off against Pluto. People seem overly confident that you can perform miracles, therefore raising your stress meter exponentially. Recognize that everyone plays a role in this story. Not all burdens fall squarely on your shoulders. Moon VoC 6:50 PM until tomorrow.
Thursday, November 16
Mars is in less of a fighting mood today as it makes a positive aspect to Mercury. You become master communicator today, which is very much needed. Some individuals could feel as though their foundations have been rocked, which is why your communication skills are necessary. Communicate change in a positive way because it will help you and it will help others. Moon VoC until 2:18 AM entering Scorpio.
Friday, November 17
Mercury and Saturn have a direct line to Uranus today. What seems like chaos is actually innovation and at a very minimum progress. You can't move forward if you stand in one place, eventually you'll need to walk the talk of which you speak.
Saturday, November 18
With a new moon comes new opportunities to move up the ladder of prosperity. You'll need to learn to communicate like an entrepreneur, who is starting a business from the ground up. The only manual available is the one that you create. How exciting! New Moon 5:42 AM in Scorpio. Moon VoC 5:42 AM until 12:59 PM entering Sagittarius.
Sunday, November 19
Take some time today to fully digest everything that has occurred over the past couple of days. The energy and excitement from the previous week didn't really offer any downtime, therefore take a little bit of time today to let it all sink in.
Monday, November 20
The Moon, Mercury and Saturn are hanging out together in Sagittarius and positively aspecting Uranus. Now that you've begun to digest what these new adaptations to life mean to you, you'll begin to grasp what needs to be dismantled and what needs to be rebuilt. Moon VoC 6:26 PM until tomorrow.
Tuesday, November 21
The sun sits all alone in Scorpio at 29 degrees. This is a symbol of completion and mastery. It's mastery of the darkness, so that you could climb the ladder towards a brighter future. Moon VoC until 1:14 AM enters Capricorn.
Wednesday, November 22
The Sun wakes up at 0 degrees Sagittarius today, indicating that a level of understanding is about to begin. You don't know what you're going to learn over the next 30 days. Yet whatever it is, a fire will be ignited inside of you that will catapult you towards successful outcomes. Make sure to speak that you do so with knowledge and understanding, otherwise it'll come across as naïve and foolish.
Thursday, November 23
Today nothing is like it was a year ago. There are new people at your table, new values and essentially a newly awakened you. Somehow it all just works. Moon VoC 4:33 AM until 2:14 PM enters Aquarius.
Friday, November 24
Within your new community you could feel a tad bit overwhelmed. If there were hostile or over the top characters at last night's dinner party, you could be feeling a little frantic. That's because your barriers were down in order to connect on a vibrational level. You can put those boundaries back up whenever you'd like.
Saturday, November 25
The collective wants you to succeed today, even if they have very strong opinions on how you should go about interacting with others. Remember that everyone has an opinion, and they are entitled to it. However, with that said, if they don't realize how their opinions are blatantly working your last nerve then you are well within your rights to defend your position or to steer clear of the debate by exiting stage left. Moon VoC 8:37 PM until tomorrow.
Sunday, November 26
When Mercury and Saturn communicate in Sagittarius they talk about building solid foundations, they discuss go forward plans and they discuss innovative ideas. Taking the opportunity to see a concept build out from end to end is the path towards prosperity. Moon VoC 2:04 AM enters Pisces
Monday, November 27
Today is much like yesterday in that you are still in planning mode. The only real difference is that you are one day closer to your start or launch date. Remember that whatever you are planning to put into motion as a very short window of opportunity for success; in other words, strike while the iron is hot.
Tuesday, November 28
Yikes! The moon is sitting smack dab on top of Chiron today. You're getting an opportunity to emotionally heal any limiting thoughts that may have kept you from previous success. Don't let fear incapacitate you. Moon VoC 6:08 AM until 10:30 AM enters Aries.
Wednesday, November 29
The Moon in Aries squares Pluto, Mercury and Saturn causing you to stick to your guns, concerning the most appropriate paths to take. This means that you will more than likely only look at calculated risks that have the best chance of succeeding.
Thursday, November 30
The Moon opposes Mars today ending the month much in the same way it began. Renegotiated relationships will be put to the test next month. Here's to hoping that we've moved all of the chess pieces to their appropriate places on the board. Moon VoC 12:37 PM until 2:38 PM enters Taurus.
Kaye Berjot is an Astrological Coach and Mentor who has studied astrology for over two decades. Her focus is Chiron, the wounded healer.