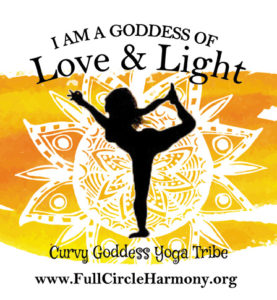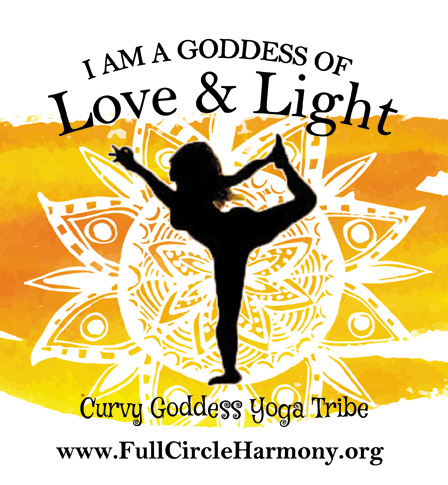 Curvy Goddess Yoga Class with Shannon Chada
JANUARY 10, 17, 24, 31
TUESDAYS 7:00 PM
Explore your Goddess-self in a safe & loving environment to practice yoga and inward kindness. Using our breath, movement, and awareness we invite the intention of creating a more positive relationship with ourselves and our physical forms on and off the mat. This yoga practice is gentle and focused on listening to the inner voice for guidance, and building a practice that is right for each student individually. Curvy Goddess Yoga is designed to empower, build strength and flexibility, while offering many pose variations and modifications to experience the joy of movement. This class is a great fit for people new to yoga, and those that already have a gentle practice. Curvy Goddess Yoga meets you right where you are today, so why wait?
Conceive, Believe, Achieve & Receive Your Goddess-self!
Soderworld Wellness Center and Academy
16 W. 501 Nielson Lane, Willowbrook, IL 60527
$15 drop-in / Series Rates Available $10 each
Call to register: 630-455-5885
www.FullCircleHarmony.org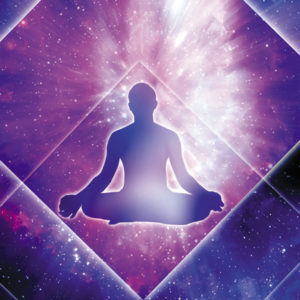 Align with the Divine
WEDNESDAY, JANUARY 11 7:00 PM
Join us in aligning with your authentic self, love, light, and truth for the extraordinary year that lies ahead. Align with the numbers, universe, source, God, Infinite Intelligence, and your Divine Light within. Allow yourself to shine like the true beacon of light which you are. This gathering brings you a guided mediation, your prayer, divine mantras, special healing circle, and sound attunements, which are all done by the hands of Sherry Methling, Energy Healer and Spiritual Intuitive of Ancient Healings.
Admission is $11, as we Align with the Divine!
www.ancienthealingsmmxii.com
708-466-0762
Ancient Healings: 5878 N. Harlem Ave.
Chicago, IL 60631 (Norwood/Edison Park area)
Parking is available on Harlem, side streets,
or we're 2 blocks north of the blue line.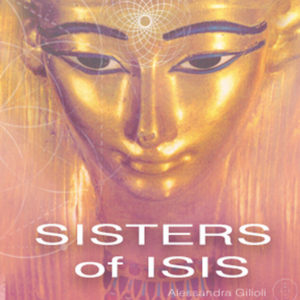 Sisters of Isis-Channeled Energy Healing
FRIDAY, JANUARY 6 7:00 PM
UPGRADE YOUR LIGHTBODY! Join us for a channeled group energy healing session. Reboot your mental programming, and align yourself to your higher purpose. Alessandra channels Goddess Isis to assist you in accessing your divine templates. Surrender into altered brain states with alchemical crystal singing bowls, tribal drumming, and Galactic light language codes. This is a group energy healing format: part guided meditation, part shamanic journey. Bring crystals to enhance your 5D experience!
Step into the cosmic Temple of Divine Mother Isis. She welcomes you into the new movement of the reemergence of the Divine Feminine. Calling all priestesses, oracles, and women: Mother Earth needs you. We are coming together now as One Tribe, One People. We are the Sisters of Isis!
Friday, January 6th – 7:00pm – $10
Monthly- first Friday of the month.
GalacticCrystalHealing.com
'InternationalPeacehood Society of Cosmic Awareness'
3553 W. Peterson Avenue Suite # 305, Chicago, IL 60659
Email: AlessandraGilioli@gmail.com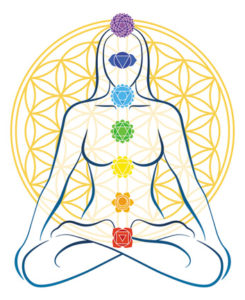 Enhance Your Chakra Consciousness
SUNDAY, JANUARY 29
10:30 AM to 11:30 AM
There is a concept of a chakra being open or closed. Many practices are designed around "opening" chakras and once open remain so. This is false.
Each chakra has finite space, spinning a mix of positive and negative energy. What occurs when a chakra is 'closed' is that so much negative energy fills the chakra that we cannot produce good physical results.
Once a month, The Chakra Shoppe presents a Free Class where Blanche Blacke brings forth guidance and healing energy to clear negativity and open up the chakras for positive creation. Join The Chakra Shoppe on January 29 for the New Moon in Capricorn!
Blanche Blacke is a master Chakra Healer, with five years' apprenticeship with Joy Gardner-Gordon, and 22 years in professional practice. She opened The Chakra Shoppe in 2005.
You can register for the class by calling (773) 271-3054
or send an email to: chakrashoppe@gmail.com
www.TheChakraShoppeChicago.com
Location: 5034 N. Lincoln Ave. Chicago, IL 60625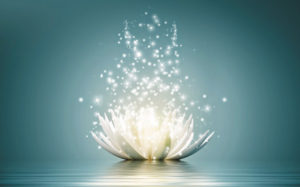 Spiritual Awakenings Expo hosted by Inner Eye Connections
SUNDAY, MARCH 26
Mixin Mingle
124 Cass St., Woodstock IL 60098
9:30 am to 5:30 pm
I am honored to be hosting a beautiful group of Mediums, Psychics, Intuitives & Healers. On this day, we will open the door to serve the public as we each take this opportunity to spread our wings and do the work of own soul's light. (sic) I invite you to join these very talented people as they give you guidance on a soul's level.
We will be offering a day of Readings, Healings, Shopping, and a Live Mediumship Demonstration with two of Chicago's finest Mediums: Patty Horton & June May Kortum.
Admission into the expo is free and tickets for the demo are available@http://www.innereyeconnections.com/spiritual-awakenings-expo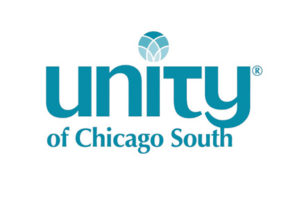 Unity of Chicago South is Now Open!
A new Unity Worldwide Ministry in Chicago, Unity of Chicago South (UCS), Rev. R. Ken Turner, Sr. Minister, invites all to attend their official inauguration luncheon, Saturday, Feb 4, 2017 at Crystal Light Banquets, 8400 S. Cicero Ave in Burbank, IL 60459. The event begins at 10:00 AM with a special "Visioning Session" conducted by Rev. Celeste Frazier, who studied Visioning under Rev. Dr. Michael Beckwith. The morning continues with a lunch service beginning at 11:30 AM, during which time the launch group of the UCS Spiritual Center and the Heal Our Land Community outreach organization will be introduced. Background music, overviews of upcoming classes, spoken word presentations, the UCS story, and a special closing ceremony round out the afternoon.
Visit www.unityocs.org for complete details, including ticket prices.
Contact UCS by phone at (312) 253-7314, or email:mail@unityocs.org.
Come out and enjoy the stimulation of meeting and networking with like-minded people.
UCS Location: 12338 S. Halsted; Chicago, IL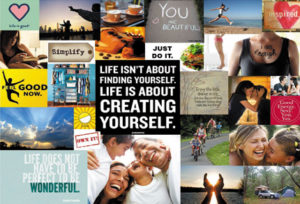 Create Your Life Vision Board
Most of us have fleeting ideas of what we want to be, do or have in our lives. But they remain just that: fleeting. After all, who has the time to intentionally get clear about what we want to create?
A Vision Board is a way to sell your own ideas to yourself, to anchor to your dreams and to allow the magic of manifestation to work in your life.
Join us for this informative half day workshop where you will receive all the tools that you'll need to jumpstart your intentions and create your dreams. $90.
Presenter: Master Retreat Coach, Beth Majerszky
Journey to Wholeness Center
9501 S. New England Ave.
Oak Lawn, IL 60453
Register Online or call 708-634-3664
www.journeytowholeness.org
Note: Because of the powerful work in this ½ day together, there are only 10 spaces available. Spots will fill fast. (Doubts, excuses and wavering are just the ego's way of stopping you from creating your dreams!)
Please follow and like us: