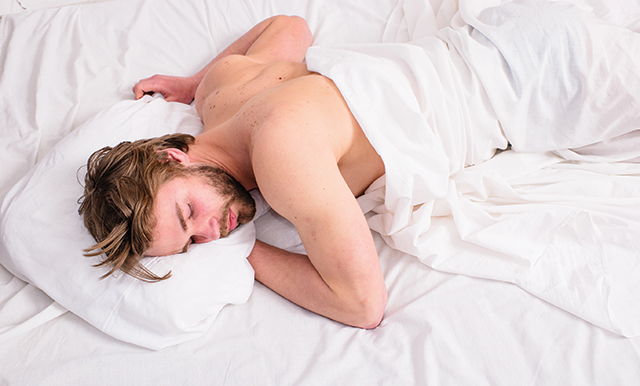 By Barbie Boules, RDN, CHC 
We hear a lot about inflammation playing a role in our health, but what is it exactly? What do we do to reduce its harmful effects? Inflammation is a natural process that assists the body in defending itself. When trauma occurs – a virus, bacterial infection, a broken bone or skin – a complicated chemical symphony begins in our blood and tissues that helps us repair. This is known as acute inflammation. It appears as fever, redness, swelling, tenderness and pain which subsides once we've healed from a temporary assault.
Problems arise when inflammation is chronic. This type of inflammation is caused by poor diet, obesity, cigarette smoke, excessive alcohol consumption, and environmental and genetic factors. Chronic inflammation can be mostly silent for quite a while. We might not know it's there until we have a significant problem, such as heart disease, diabetes, cancer or an autoimmune disorder. Digestive upset, skin problems, headaches, joint pain, fatigue or brain fog can be warning signs of inflammation out of control.
While we want our acute inflammation response in good working order at all times, we want to prevent or mitigate the effects of chronic inflammation. True wellness has several facets, that I call the Four Pillars of Wellness, and I address each of them with all of my clients.
Here's what you can do to start fighting inflammation right now:
1)   EAT WHOLE FOODS and limit those that are processed. Foods in their natural state provide fiber, vitamins, minerals, phytonutrients, and in the case of fruits and vegetables, hydration. Very few foods in bags, boxes or cans can compete nutritionally. Choose whole grains, beans and legumes and aim for six servings of veggies and 3 servings of fruit per day. We can no longer deny that the Standard American Diet, high in processed foods, red meat, refined grains, fried foods and sugary beverages contributes to inflammation. We have the power to make better choices.
2)   STOP DRINKING CALORIES! In my opinion, the simplest and most effective dietary change you can make today to reduce inflammation is to eliminate calorie-laden beverages.  That's your soda, fruit juice, smoothies, lattes and excessive alcohol. The average person can reduce their caloric intake by 300-500 calories a day by avoiding sugary drinks.  That can mean a pound lost per week!
3)   MOVE YOUR BODY! We are not meant to be sedentary; we are designed to move. There is no excuse for not getting in at least 30 minutes of quality movement every day. Every community is exploding with choices; such as joining a gym, participating in yoga, pilates, barre, CrossFit, Power Plate or other fitness classes, or even taking part in online and on-demand options that can be done in the comfort of your home. Don't forget about the great outdoors for a simple walk or run outside. Find something you love and get moving!
4)   TAKE SLEEP SERIOUSLY! Quality sleep is crucial to well-being, but so often we ignore the signs we're not getting enough (fatigue, poor concentration, irritability, headaches.) Be good to yourself and create an evening routine that allows for winding-down, drifting into slumber and staying that way until you're restored.
5)   MANAGE STRESS WITHOUT FOOD! It's important to find ways to soothe yourself that don't include eating; especially because when we're stressed, we don't typically crave veggies, but rather chips and cookies. Meditation, deep breathing, calling a friend, taking a walk, listening to a great podcast are all great options. Tune into your triggers and be prepared with creative ways to combat them.
There are so many healthy, anti-inflammatory foods available, but here are a few of my favorites. They're at the top of my list for their nutritional value, consistent availability at the store and versatility in recipes.
1)   AVOCADO provides vitamin-E, potassium, fiber and phytonutrients. Rich in texture and delicious in both sweet and savory recipes, this lovely fruit is a wonderful way to up your consumption of heart-healthy monounsaturated fats. OLIVE OIL and AVOCADO OIL provide similar benefits and are my favorite go-to's for cooking and dressings.
2)   CRUCIFEROUS VEGGIES include cabbage, broccoli, Brussels sprouts, cauliflower, spinach and kale and have long been studied for their cancer-fighting properties.  It's a big family, so get experimental – you're sure to find one that you love.
3)   ALMONDS and WALNUTS contain antioxidants galore along with abundant fiber and protein. Just go raw and unsalted. My favorite power snack is two tablespoons raw almonds, one tablespoon raw pepitas, one tablespoon dried tart cherries and one square of 73% dark chocolate. Delicious, energizing and packed with anti-inflammatory goodies. TART CHERRIES are abundant in anti-inflammatory compounds and recent research suggests they aid muscle recovery after exercise.  DARK CHOCOLATE is a prebiotic food that helps healthy gut microbes create heart-healthy compounds. Just be sure to purchase a product that is 73% cacao or higher.
4)   FLAX AND CHIA SEEDS contain omega-3 fatty acids which are key to reducing inflammation. It is absorbed and converted to EPA and DHA.
5)   PUNGENT SPICES, including turmeric, ginger, cinnamon, garlic and cayenne, appear to be particularly beneficial in reducing inflammation, and several studies have demonstrated their use in pain relief (particularly turmeric and cayenne.) Flavorful herbs and spices are also a great way to reduce salt intake.
What we know about how to best fight inflammation is ever-evolving. We'll always be in the midst of exciting discovery. What we know right now is that attention to good self-care, daily exercise and a plate bursting with nutrients are our best defense against disease. If what's outlined here seems overwhelming, choose just a few small changes to implement a few weeks at a time. Keep it simple, honor your health and wellness will be your new normal.
JAPANESE SWEET POTATO WITH ASIAN SLAW
Serves 2
This is a super light and tasty version of a loaded sweet potato. Crunchy vegetables and Asian flavors pair beautifully with the starchy sweetness. A perfect lunch all by itself, or a nice side to a fresh piece of grilled fish.
INGREDIENTS:
1 Japanese sweet potato (or any variety you like), scrubbed and sliced in half lengthwise
1 teaspoon olive oil
1 each red & yellow bell pepper, julienned
2 cups bok choy, julienned
4 scallions, julienned
1 tablespoon fresh chives, chopped
Daikon radish sprouts
2 tablespoons  rice wine vinegar
2 tablespoons ponzu sauce
1 teaspoon sesame oil
1 clove garlic, minced
1 teaspoon fresh ginger, grated
1/2 teaspoon sea salt
1/2 cup olive oil
Preheat oven to 400 degrees.
Prepare the dressing by adding the vinegar through the olive oil to a bowl and whisking until combined, and set aside. Place potato on a parchment-lined baking sheet and bake for 40 minutes or until tender. Allow potato to cool and scoop out a bit of the flesh to create a bowl. Toss the vegetables with the dressing and fill potato with salad. Top with radish sprouts.
Barbie Boules, RDN, CHC is a Registered Dietitian and Certified Health Coach in private practice in Illinois. Her philosophy centers on intuitive eating, putting more plants on your plate and developing a healthy relationship with food. Visit www.NYOUTRITION.com for more information or schedule a FREE 15-minute consultation by calling 312-697-6689.
Please follow and like us: