By Theresa Puskar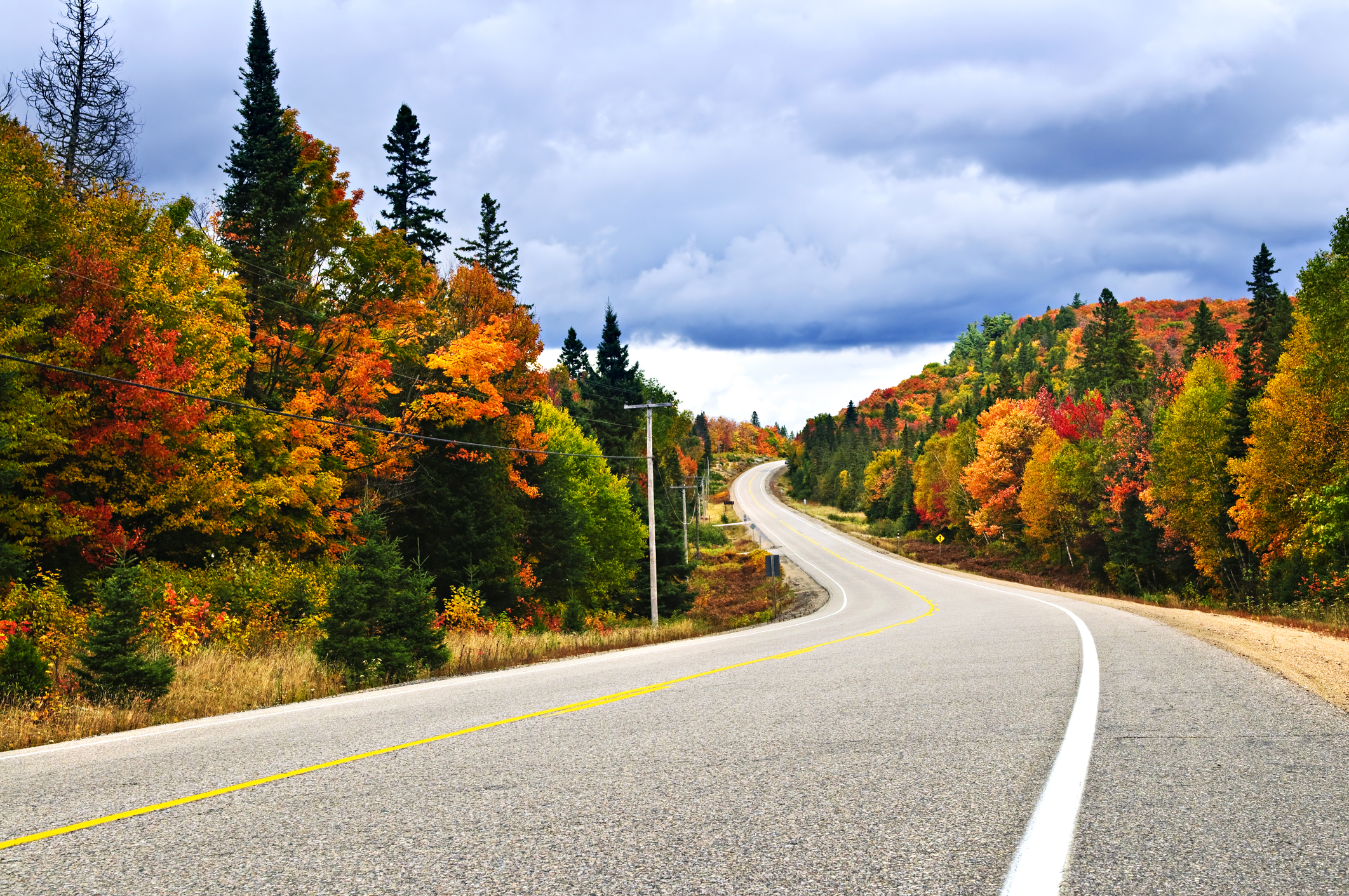 "It takes courage…to endure the sharp pains of self-discovery, rather than choose to take the dull pain of unconsciousness that would last the rest of our lives." Marianne Williamson
This is month two of my inner journey so again, I am not writing about an event that I attended. It has been 15 years ago today since I had what I no longer call an "accident." I was driving to a coaching seminar that was held in my hometown of Toronto, Ontario, Canada. My car hit black ice just outside Cambridge, Ontario, Canada during a blizzard, and I rolled it over several times. I went unconscious, and suffered a blow to my forehead that tore most of my scalp off. I was in the operating room for five hours as the plastic surgeon sewed about 500 stitches into my head to re-adhere my scalp. I also broke the C7 and T1 bones along my spine, and had a compression fracture. The scary thing is that I was three months pregnant, and had no idea what impact the crash and subsequent MRIs, cat scans, and x-rays would have on my unborn fetus. With a great deal of patience, solitude, and prayers, I healed, and my daughter was born without a trace of inherent trauma.
The universe starts with a whisper.
If you don't listen, the whisper then turns
into a massive holler!
I don't call the incident an accident, because I don't believe it was! Just prior to the episode I had asked the universe for a couple of things: 1) To assist me in slowing down, as I knew I was running on overdrive, and being pregnant, that was not a good thing! 2) To see my value not in what I did, but in who I was; an internal shift towards honoring myself simply for being. At the time I was the Director of Coaching Programs at Nightingale-Conant Publishing, and I really felt my worth was in what I could "produce" over who I was. Finally, I asked to experience more time for solitude and inner reflection. In retrospect, sitting in bed for a month while my bones set and my wounds healed, I realized that my prayers had all been answered. Lying in bed with back injuries, head injuries, and a neck brace for a month, I slowed down and was forced into being very reflective as I could not work, lying in a state of "non-productivity." I had received all of the life lessons that I had asked for. However, since then, I have learned to ask that such graces come to me in "easy and gentle" ways.
I didn't want the message to evolve to a holler this time around.
It has been a decade and a half since the "wakeup" call, and I realize that the universe is sending me the same message once again. It started with a whisper, and has since progressed to a holler. What is interesting, however, is that this time around I thought I heeded the whisper. If you have been following my column each month, you know that for the last several months, I have committed to slowing down and looking within. I uncluttered my schedule, and have greatly cut down on the events that I am attending. In fact, I have next to nothing on my calendar. I thought I was fully committed to slowing down, but in retrospect perhaps I was not slowing down quite enough.
The holler? Two weeks ago I felt an excruciating pain in my lower back. It was so severe that I passed out, and woke up minutes later in a cold sweat. The challenge was that I was home alone, and couldn't move. My cellphone was about 10 feet away from me on the kitchen table, and I could not reach it. So I lay there, motionless, for what seemed like an eternity. While I joke that I would have been a perfect candidate for the "I've fallen and I can't get up!" commercial, the fact is that the experience really shook me to the core. I felt totally alone and helpless. Miraculously, my wasband (ex-husband, or former husband) Paul, called, and I managed to drag myself over to the phone and answer it. Later when I asked him what prompted him to make the call, he said that he thought I had just telephoned him. Interesting. The benevolent universe works in mysterious and powerful ways! While he doesn't claim to be at all intuitive, I have no doubt he heard my call, despite the fact that there was no telephone involved.
Paul took me to the emergency room, and a plethora of tests were taken. I was concerned that with the extreme lower back pain, I was having kidney issues. As it turned out, all of the tests came out negative, and I was sent home. As I sat in bed, mending, I was perplexed. In my conversation with the universe I argued, "But I WAS listening. I HAVE slowed down." Once I reflected on the mind-body connection with the lower back, I had a realization. Issues with the lower back are related to insecurity, fear, and anxieties around financial lack. I have become acutely aware of just how fearful I have been, and realized that I have not fully surrendered to the fact that I am doing a fine job of taking care of myself. Clearly I need to do better at calming my fears and balancing my root chakra. To aid in this healing, each evening I now listen to a sound frequency audio entitled Sound Health, Sound Wealth, by the late spiritual teacher, healer, and author, Luanne Oakes. Years ago I produced this audio with her, and it has impacted many lives. I miss Luanne and her sweet, generous, healing spirit, however, each evening I am with her presence on the audio.
What message is the universe whispering or hollering at you today, and are you listening?
As we are well into 2016, I encourage you to take a moment, and reflect on your life. What quiet nudgings are being communicated to you by the universe? Choose to be wiser than me; don't wait for the whispers to turn into hollers. Through the years, because of situations like this, most often I have learned to pay attention – especially when I hear or see something at least three times; for example, I was recently at my weekly blessing group meeting at The Flowering Heart Center in Downers Grove, and learned of The Phenomenon and the Gift workshop that is scheduled for the last weekend in February. There are seminars being held in Toronto, Boston, Washington, DC, and Orlando. I felt a strong pull to attend, as they are training attendees on a more powerful heart-to-heart transmission of the deeksha blessings that I have been practicing since my visit to Oneness University in India. I have studied a multitude of healing modalities, and in all of the years of doing so, I have never experienced anything as powerful as the deeksha. So one way or the other, I was fully committed to attending. Originally I thought I might join some friends who are taking a road trip to Toronto. While it would be close to 20 hours in a car for a two-day workshop, I was willing to do so. However, that evening I realized that I will be going to Tampa on business the week prior, and researched the additional costs to attend the Orlando session. Again, this benevolent universe works in delightfully powerful ways. As it turns out, there was only a $30 difference in airfare if I returned on Sunday of that week (as opposed to Friday), and there were no additional car rental fees for returning the car to the Orlando instead of Tampa airport. What a wonderful opportunity! Within an hour I booked my flight, hotel, and was registered for the workshop.
"I have not always chosen the safest path. I've made my mistakes, plenty of them. I sometimes jump too soon, and fail to appreciate the consequences. But I've learned something important along the way: I've learned to heed the call of my heart. I've learned that the safest path is not always the best path, and I've learned that the voice of fear is not always to be trusted." Steve Goodier
For some reason I felt compelled not to book the flights prior to that time. Synergistically, I was going to be in Florida at that time (I am not scheduled to return to Florida on business for several months). I felt truly blessed and grateful for this opportunity, and I think it is key that I paid attention to the synchronicities and followed through on them. Also, I believe that another factor that is important to re-experiencing such blessings is expressing gratitude thereafter. This lets the universe know that, "I am listening, I am acting on your prompts, and please keep them coming!" I know that there is great power in both our intentions and what we focus on. This is yet another powerful example.
I am focusing my energies on working through my fears, on whole health, and on caring for my wonderful self. I am also committed to living in joy and gratitude for the delightful, delicious life that I live. What are you focusing on, and what are you most grateful for? I encourage you to listen to the messages that come to you, and to act upon those strong impulses that come your way. Trust me, you won't be disappointed. Speaking from experience, I believe that the life of the gypsy-souled spiritual seeker is always a dynamic, miraculous, and ever-evolving adventure!
Theresa Puskar, our All About Town contributor, is a writer, trainer, speaker, and inspirational audio-book producer. She recently authored The Terri Series – seven books that focus on social issues such as bullying, honoring diversity, celebrating creativity, non-judgment of emotions, finding alternatives to technology-based entertainment, discovering a non-judgmental God, and overcoming fears. She has also recorded a powerful experiential audio program, How to De-clutter Your Mind and live a Heart-Centered Life.
Please follow and like us: