The Tea at the House
of Liquid Mercury
Open House
Sunday, October 1, 2017,1:00 pm – 5:00 pm
Saturday, October 7, 2017, 6:00 pm – 10:00 pm
Sunday, October 8, 2017, 1:00 pm – 6:00 pm
Come visit the space where our artists will be sharing their passion in the form of private workshops. Workshops will include: Art, Crafts, Culinary Arts, Self-Development, Makeup, Performance Art, and the list will build as we grow. There's an artist in all of us. Morph. Come be like liquid mercury.
Location: The House of Liquid
Mercury at Forever Fotos Studio
12945 S. Western Avenue, Blue Island, IL 60406.
For more information please visit:
www.houseofliquidmercury.com or call: 312-539-2240.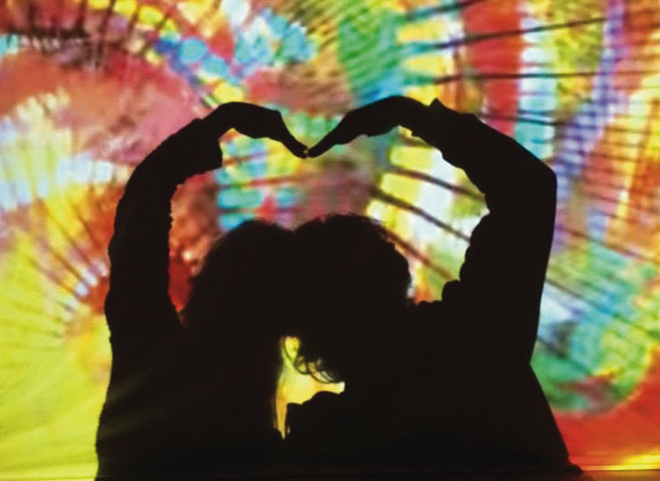 The Art of Sacred
Sex Retreat
October 6 – 8, 2017
Are you ready to transform your relationship into an intimate, exciting and passion-filled experience?
Are you ready to learn new techniques and tools to take your life or relationship to the next level?
If you are ready for a more deeper, profound, passionate
connection with yourself and your partner, join us for an amazing transforming loving weekend at Eagle's Nest Retreat House in Galena, IL to learn The Art of Sacred Sex.
This retreat is a unique introductory opportunity for couples to build their intimacy and spiritual connection through Tantric practices and other modalities.
Presenters: Mija Bradford, Intuitive Coach owner of Attracting Your Life, Ray Hickman, Intimacy Coach, owner of CAVU Center, Ms. Jewcee, Erotic Advisor, owner of JewCeeTales,
Chef Mecca Perry, Executive Chef, owner of Thimble and Bodkin Aprons
Location: Eagle's Nest in Galena, Illinois.
Cost: $1,200 per person
(Lodging, food and course materials are included in this price)  
For more information visit: www.in-2-me-i-see.com, or call 872-529-6452.

Sunshine from Heaven™
Spirit Gallery Event with Patty & June
Chicagoland's Premier Mediums
Friday, October 13, 2017, 7:00 pm – 9:30 pm
Sunday, November 5, 2017, 5:00 pm – 9:00 pm
Sunday, January 14, 2017, 7:00 pm – 9:30 pm
Join Patty Horton and June May Kortum as they together to Ignite the Light! You will enjoy a full evening of mediumship at its finest. Patty & June work in tandem with one another and will deliver messages from your loved ones in the Spirit World!
Tour Dates are as Follows:
***October 13th Libertyville, IL 7:00 pm to 9:30 pm
With Special Guest Mediums, the Mystic Sisters.
***November 5th Jameson's Charhouse, Huntley, IL
5:00 pm to 9:00 pm.
With Special Guest Mediums, the Mystic Sisters Dinner show.
***January 14th Lombard, Illinois 7:00 pm to 9:00 pm.
Group discounts for parties of three
or moreapply at all locations.
Regular Gallery Event $35.00
Dinner Show Tickets $60.00
For more information call: 630-417-7130.
Tickets are on sale today at: http://www.innereyeconnections.com/sunshine-from-heaven-tour.

The Healing Carousel
Saturday, October 21, 2017
The International Peacehood Society (T.I.P.S.) will present, The Healing Carousel, a panel of intuitives. This panel investigates, researches, analyzes and explains the existence of a loving, caring universal being. They have discovered new methods and ways to help people navigate their lives through the art of manifestation, while distributing the knowledge of truth and enlightenment. They illustrate what a loving, peaceful, healthy, meaningful and prosperous life is all about. During this special event, the panel will demonstrate their amazing gifts and abilities to access information from the Spirit of the Cosmos by interviewing, reviewing and analyzing each individual inquiry, as well as consult and recommend ways to proceed with the acquired information. All the Practitioners will be available for individual Readings and Treatments of the participants.
Come join us; "We Came to Manifest." Center for Spiritual Development & Cosmic Awareness is an enlightened community of "Lightworkers" who communicate the cosmic knowledge of Universal Oneness. T.I.P.S.
Cost: $20.00 donation
Location: 3553 West Peterson Avenue, Suite 305
For more information call: 312-371-6936.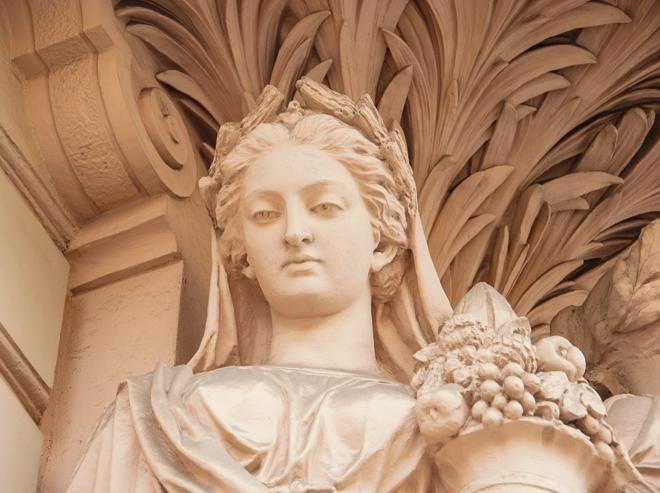 The 24th Annual
FOI Chicago Autumn
Goddess Convention
Honoring the Goddesses
Saturday, October 28, 2017, 10:00 am – 7:00 pm
Join us for the 2017 Autumn Goddess Convention, honoring Themis, Demeter, and Isis.
Presentations, meditation, fellowship, vendors, and a Goddess Rite wrap up the day.
Cost: $50 pre-registration, cash, check, or Paypal
Funds must be received by Oct. 20, 2017.
$60 at the door, Cash Only.
Event Location: Holiday Inn Chicago North Shore
5300 W. Touhy Ave., Skokie, IL 60077
For more information and to inquire about doing a presentation, performance, or vending, contact Demetria by e-mail: hail_isis@yahoo.com, or call: 773-505-1724.

Halloween
Open House
Saturday, October 28, 2017
Come on out to The Energy Oasis and celebrate Halloween with us! We just opened in the Elk Grove Village area and would love for you to come out and see our healing rooms, our classrooms, and meet some of our healers and teachers!! We will also be celebrating Halloween and are going to have an all-star line up of tarot card readers, mediums and healers! There will even be an animal communicator and Akashic Records reader! Fees vary based on the amount of time.  All are welcome!
You can also find us on Facebook and Meetup for more details and other events!
Note: We are located in a two-story office building on the second floor. There is an elevator.
Location: The Energy Oasis is located at 500 E. Higgins Road in Suite 215. Elk Grove Village, IL 60007
www.energyoasis.net
For more information visit: info@energyoasis.net, or call 847-772-9745.
Please follow and like us: