By Sue Odland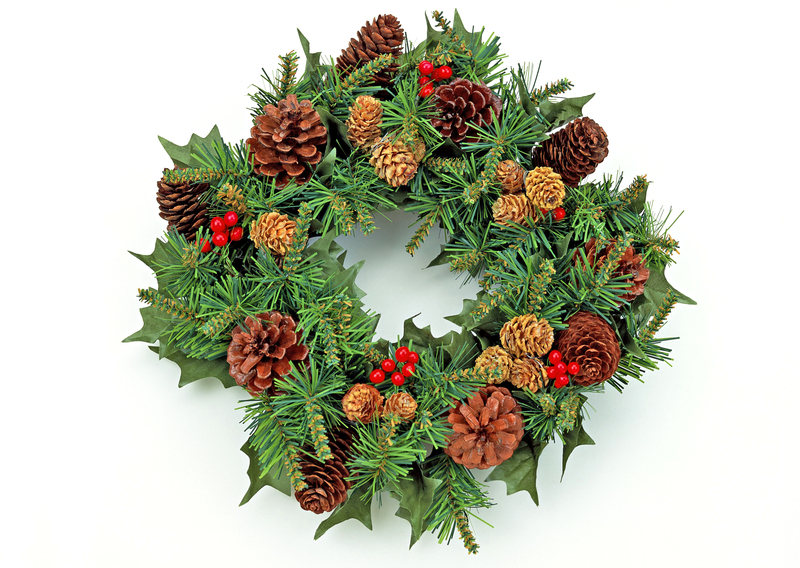 The holidays are upon us. The giving lists have begun. Wise stewards of the earth can slow the pace of the season by creating home-grown gifts from the garden. Taking the time to make a personal gift imparts a bit of our best selves to friends and family during this festive time of year.
Whether creating a craft or an edible delight, there are numerous simple, inexpensive ideas to celebrate the spirit of the season, including:
Mini-Garden Delights
Create a mini-herb pot for your favorite gardener. Paint a medium-sized terracotta pot with black chalkboard paint. Place 1-2 packets of herb seeds, a piece of chalk, a favorite herb recipe, and a small bag of seed-raising mix into the terracotta pot. Chalk paint and seed-raising mix can be purchased at any local home improvement/garden store.
On the pot, write the name of the seed, the recipient, or a message with chalk. Wrap the pot in cellophane or simple fabric. Add a ribbon or string, with a sprig of fresh rosemary, and a name tag around the top of the gift.
Wreaths of Joy
Connect with the outdoors for this nature-inspired decoration. While you're on a walk, collect pine cones to create a pine cone wreath. Pine cones can also be purchased at a craft store.
Hot-glue dry pine cones to a grapevine wreath base. The wreath base can be found at any craft store, or check resale/secondhand stores. After gluing pine cones onto the wreath, add a bit of color by painting them, or leave natural for a rustic look. Either spray paint or acrylic paint is recommended. For more sparkle, dab glue onto pine cones with a clean, dry brush. Sprinkle cones with glitter while glue is wet. Once glitter is dry, add a coordinating bow if desired.
DIY Delicious
Dried herb seasoning blends are a delicious addition to winter meats, stews, and soups. A gift of these mixtures will delight any cook on your list. Use dried herbs from the garden, or purchase herbs from the store. Create your own combinations, or try one of the following recipes.
Once assembled, place the herb mixtures in airtight jars, small tins, or attractive bags. If choosing bags, use self-seal bags, or bags with twist ties to retain freshness. Include a simple sticker or tag with the ingredient list.
Herbes de Provence
2 Tablespoons dried basil
1 Tablespoon dried marjoram
½ Tablespoon dried rosemary
1 Tablespoon dried summer savory
2 Tablespoons dried thyme
2 Teaspoons lavender flowers
1 Bay leaf
2 Teaspoons oregano
That's Italian Seasoning Blend
4 Tablespoons dried basil
2 Tablespoons dried oregano
1 Tablespoon dried thyme
1 Teaspoon dried garlic
1 Bay leaf
Place packaged Italian seasoning blend, sticks of spaghetti, and a pasta spoon in an interesting bag or basket. Wrap basket in clear cellophane; add a ribbon or natural dried raffia bow.
Batter Up
Use frozen fruit from the garden to create muffins, scones, mini sweet breads, or other baked goods. Place the finished treats in a small basket lined with unique, vintage napkins or linens. Visit resale/secondhand stores to find an eclectic selection of very inexpensive, antique linens. Add a small jar of honey or jam to the baskets. Wrap basket in cellophane; tie with standard ribbon or raffia ribbon.
Cookie Magic
For young bakers on your list, give them a DIY mini-cookie skillet. Combine the dry ingredients from a favorite cookie recipe; i.e. monster chocolate chip, oatmeal raisin, etc. Fill a small re-sealable bag with enough for one large cookie. Place bag in a mini cast-iron skillet with a printed recipe card. Wrap in cellophane, tie with child-themed bow. This interactive gift will keep young hands busy on a too-cold day.
Make this season sparkle by giving gifts of hand and heart to those you care about most.
Sue Odland is a free-lance writer and Midwestern gardener.
Please follow and like us: